Kingston heart attack survivor to complete bike tour of London hospitals in support of Kingston Hospital Charity's Ride for 75 fundraiser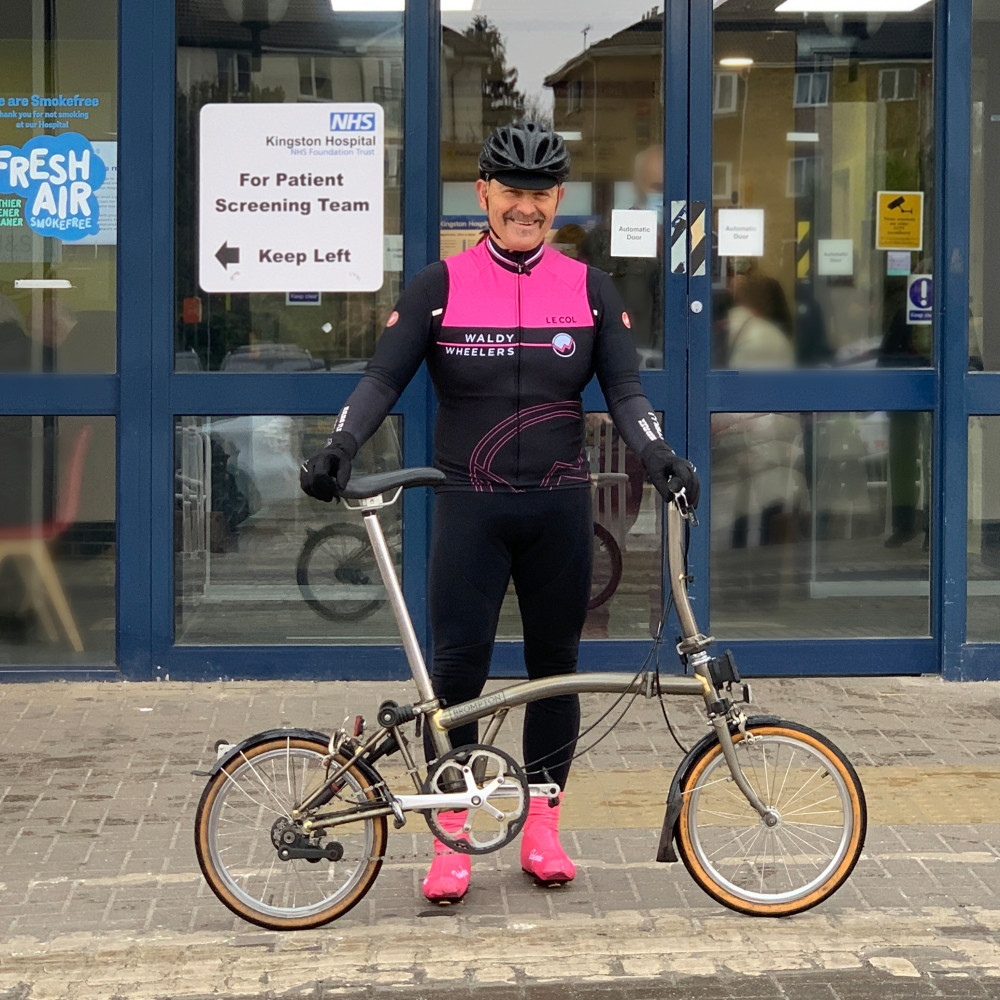 Kingston resident and heart attack survivor, Richard Carrington, is set to embark on a cycling tour of 14 London hospitals this weekend in support of the Kingston Hospital Charity's Ride for 75 fundraising initiative (Image supplied)
Kingston resident and heart attack survivor, Richard Carrington, is set to embark on a cycling tour of 14 London hospitals this weekend in support of the Kingston Hospital Charity's Ride for 75 fundraising initiative.
To mark the NHS' upcoming 75th anniversary in July this year, cycling clubs and residents in Kingston have joined forces to raise money to support staff at Kingston Hospital.
'Ride for 75' was launched at the end of February and has seen residents cycle 75 miles for the Kingston Hospital Charity, which is seeking to raise £35,000 for a new secure bike storage facility for hospital staff.
Many of Kingston's hospital staff rely on cycling to get to work and the current facility is not a secure unit which has resulted in regular reports of stolen bikes.
The new secure unit will be available to all hospital employees and will include 78 bays for bike parking, which will be available 24 hours per day for staff on shift work.
Just under £7,500 has currently been raised of the £35,000 target and Richard is set for his weekend hospital tour in a bid to get the Kingston Hospital Charity closer to their goal of delivering a new bike storage facility.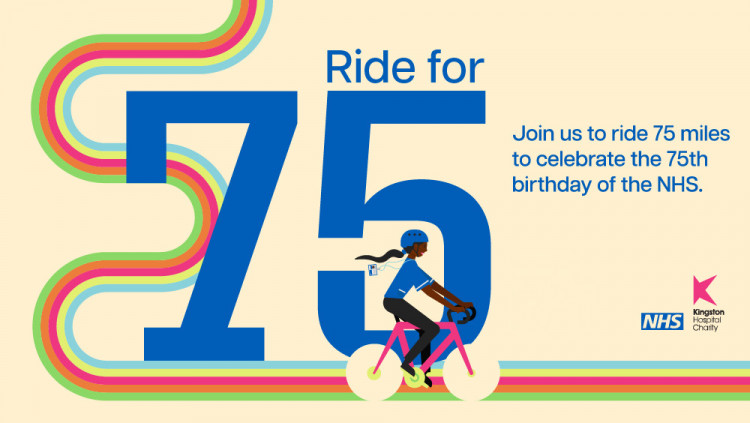 To mark the 75th anniversary of the NHS in 2023, cycling clubs in Kingston have joined forces to raise money to support the staff at Kingston Hospital.
The Kingston resident suffered a heart attack back in November 2019 and has said he owes his life to the NHS, which has driven him to help support the Hospital Charity's cause.
Speaking to Nub News, Richard said: "On Friday 22 November 2019 at approximately 7pm I had one of the 124,000 heart attacks that take place in this country every year. I had joined the ranks of the roughly 1 million men and 500,000 women who, according to the British Heart Foundation, have had one – a total of more than 1.5m people to set beside the 2.7m who live with coronary heart disease.
"I had just finished an hour of training at Lee Valley Velodrome and there was a pain in my back between my shoulder blades. As a sportsman I have had over 50 years of ignoring pain. I figured I had strained my upper back in the track session. I had to stop though as the pain was now starting to feel like I had swallowed a large rock, and someone was forcing their fist in between my shoulder blades.
"I continued on slowly, a few paces at a time, until I got to the ticket hall at Stratford International. Things got worse and I was trying to figure out what to do – I wasn't thinking straight. I was feeling cold and clammy and in severe pain and highly agitated. I have never done this before, but I called the emergency services as my symptoms suggested I could be having a heart attack.
"The first aid courses I have attended over the past five years of running Youth and Juniors always go through heart attack symptoms and now I thank heavens they do!
"By this time, I was sitting on the floor feeling sick and hunched over. After an hour, the ambulance staff attended; time to put on a brave face, because that's what you do, don't you!"
Richard was taken to St Bartholomew's Hospital's coronary unit and after an initial assessment, was taken into the operating theatre to have a stent fitted.
He continued: "The reason I am doing this is because I want to give a bit back – arguably the only reason I'm here is because of the NHS. I am doing it on a Brompton (bike) because this is about all the ordinary people like me. I want to represent all the commuters who live in this area.
"Highlights for me will be visiting St Bartholomew's Hospital where I had my triple heart bypass and being outside Brompton Hospital with my Brompton."
Richard's tour will start at Kingston Hospital, at 7.30am on Saturday 18 March and will take him to St George's Hospital, University Hospital Lewisham, King's College Hospital, Guy's and St Thomas', St Bartholomew's, Royal London Hospital, Whittington Hospital, Royal Free, University College Hospital, Royal Brompton Hospital, Central Middlesex, Charing Cross Hospital, and Queen Mary's Hospital, before returning to Kingston.
To discover more on the NHS Ride for 75 fundraiser and submit a donation today, visit the link HERE.