Kingston: First set of council flats on Cambridge Road near completion as part of 101 home project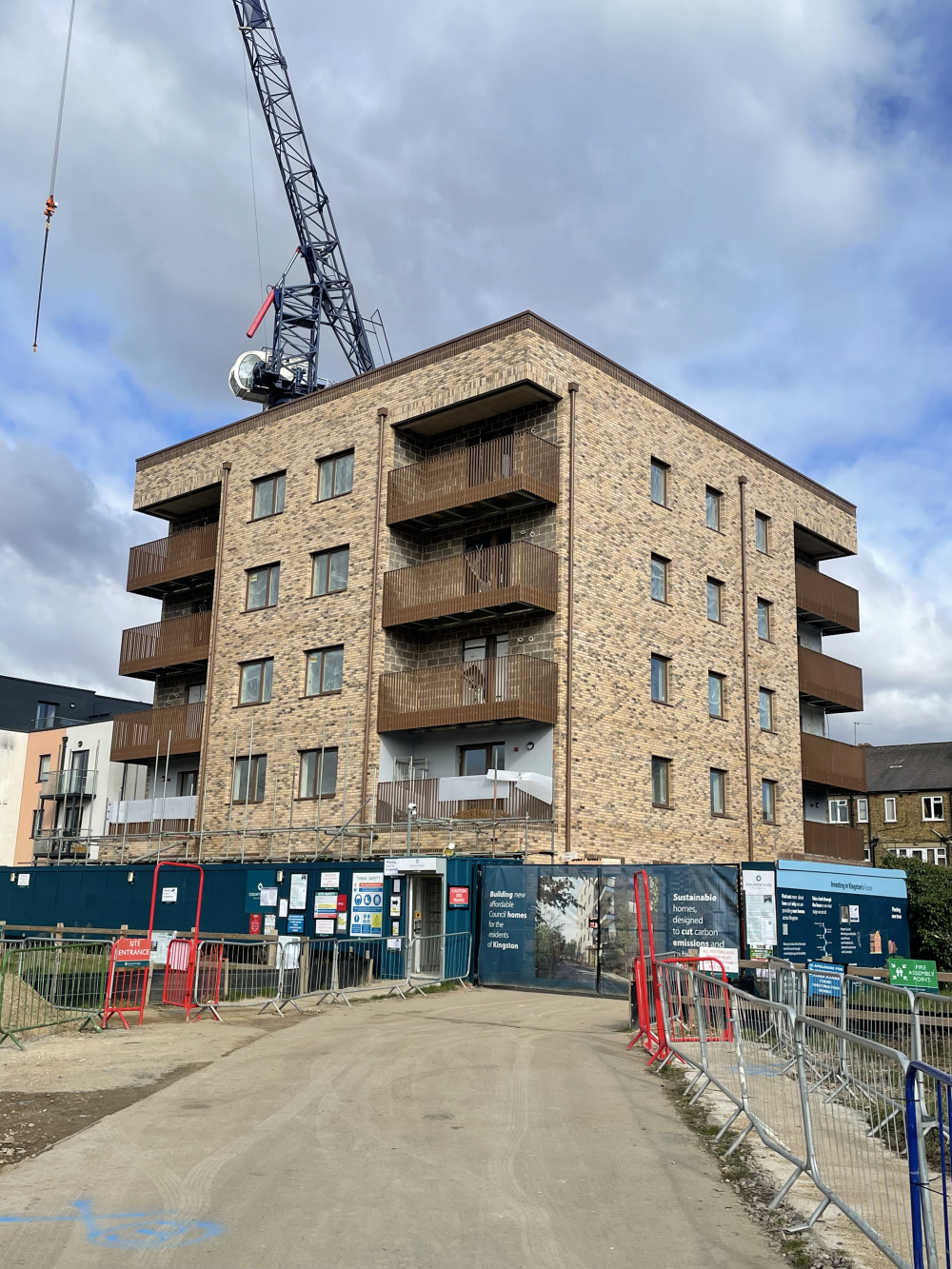 The first set of council homes for over 30 years in the borough are nearing completion on Cambridge Road in Kingston (Credit: Kingston Council)
The first set of council homes for over 30 years in the borough are nearing completion on Cambridge Road in Kingston.
The site, set to deliver 18 modern council homes, is part of Kingston Council's 'Small Sites Programme' which aims to tackle the dire need for greater affordable housing in the royal borough.
Now in its final stage of construction, the new development will become known as Arun House once completed in the summer.
The 18 homes on the Cambridge Road site will be served by solar panels and there will be charging points for electric car users. The development's sustainability credentials it is said will allow the council to continue its 'ongoing work to tackle the climate emergency' and support residents during the rising cost of living.
Cllr Emily Davey, Portfolio Holder for Housing at Kingston Council, said: "This is such an important moment for the borough and our residents. As Portfolio Holder for Housing, I'm excited to see us nearing completion of the latest phase of construction of these much needed council homes for the borough.
"Our small sites programme will not only deliver high quality, sustainable and affordable family homes, but it will also contribute to our ambitious climate goals."
The other three sites - York Way, Cumberland House and Roupell House are still in the construction phase, but when completed, will deliver a total of 101 new council homes. The site at York Way will include a new play area whilst there will be new landscaping at Cumberland House.
Mixed-tenure developer Countryside was awarded the design and build contract for the project and is also overseeing the nearby regeneration of the Cambridge Road Estate in Norbiton, which is set to create 2,170 new homes.