Just Stop Oil activists charged with Twickenham protest at Premiership rugby final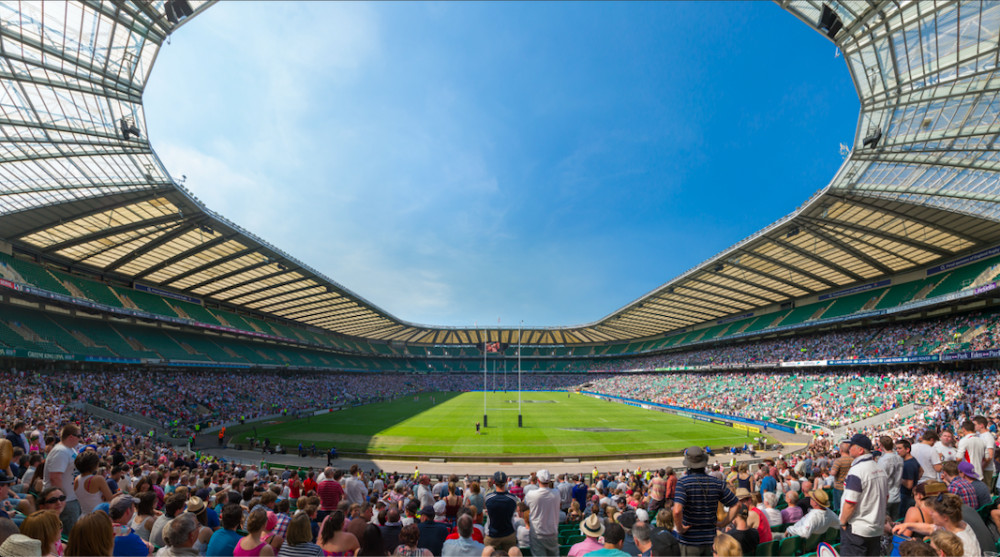 Two Just Stop Oil protestors have been charged after a pitch invasion at Saturday's Gallagher Premiership rugby union final in Twickenham (Credit: Wikimedia Commons)
Two Just Stop Oil protestors have been charged after a pitch invasion at Saturday's Gallagher Premiership rugby union final in Twickenham.
The Metropolitan Police have confirmed Samuel Johnson of Reydon, Suffolk and Patrick Hart of Brislington, Bristol, have been charged with aggravated trespass and criminal damage.
Both charges relate to an incident which took place 24 minutes into the match between Saracens and Sale where Mr Johnson and Mr Hart invaded the pitch at Twickenham Stadium and threw orange paint powder, briefly disrupting play for around five minutes.
Both men were promptly escorted off the pitch and remanded in custody where they then appeared at Wimbledon Magistrates Court on Monday (May 29).
Saracens went on to win 35-25.
The Met's gold commander for events in London on Saturday, Kyle Gordon, said on Sunday, May 28: "To date we have seen 102 slow marches across London by Just Stop Oil that has caused serious disruption and frustration to those going about their business in the city leading to 51 arrests to date. Similarly, yesterday's incident at the rugby final will have caused frustration to both the players and spectators alike.
"With many other events taking place, and visitors in our capital this weekend, we will continue to monitor and respond to such incidents quickly. Where protest moves into criminality or serious disruption, we will take robust action to ensure Londoners and visitors alike can continue to enjoy their Bank Holiday weekend."
Just Stop Oil are calling on the government to halt new fossil fuel licensing and production.
Saturday's demonstration follows recent protests at last week's Chelsea Flower Show and April's Snooker world championships.
Since its campaign launched on 14 February 2022, there have been more than 2,100 related arrests and 138 people have spent time in prison, the group has said.
Featured image: Wikimedia Commons