UP CLOSE with Kingston podcast host Amyr Rocha-Lima
By Ellie Brown - Local Democracy Reporter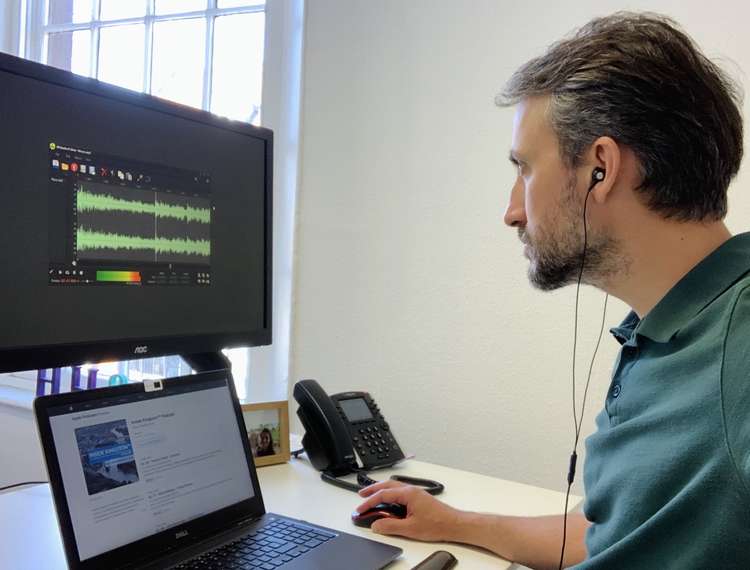 Amyr Rocha-Lima making his podcast, Inside Kingston (Image: Amyr Rocha-Lima)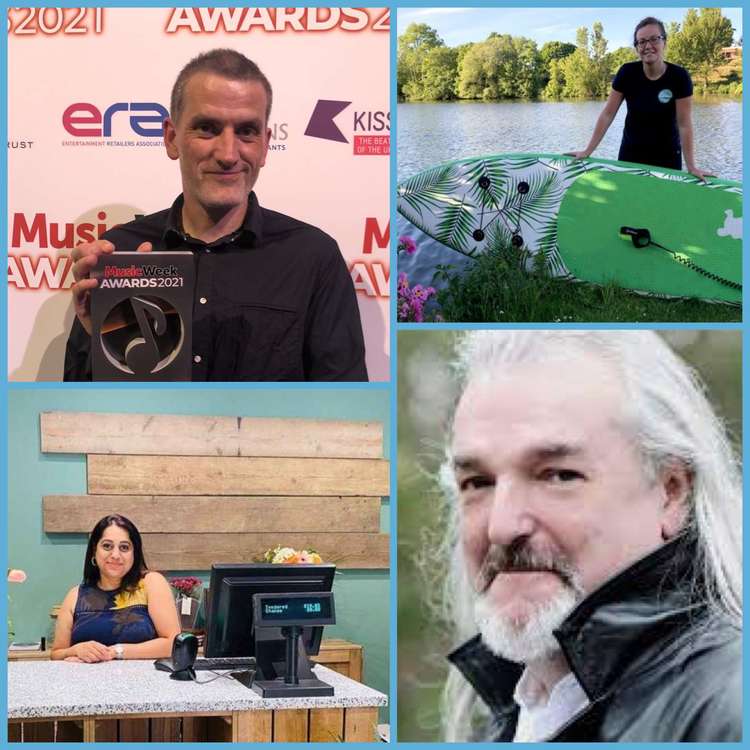 Some of Amyr's guests. Clockwise from top left: Jon Tolley of Banquet Records; Leah Fraser of Good Life Paddle Co; Robin Hutchinson of The Community Brain; Sage Parmar of Sage's Health Store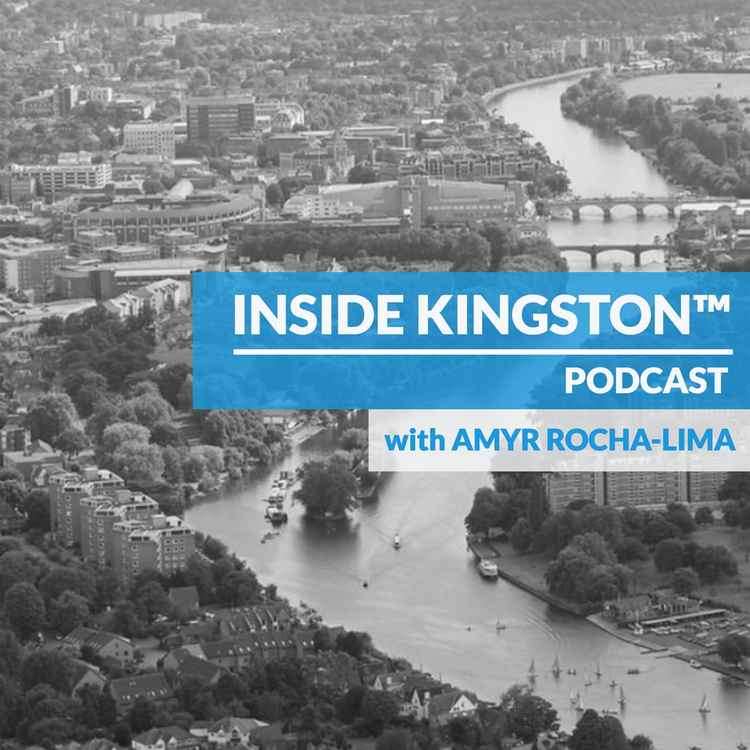 The podcast logo (Image: Inside Kingston™)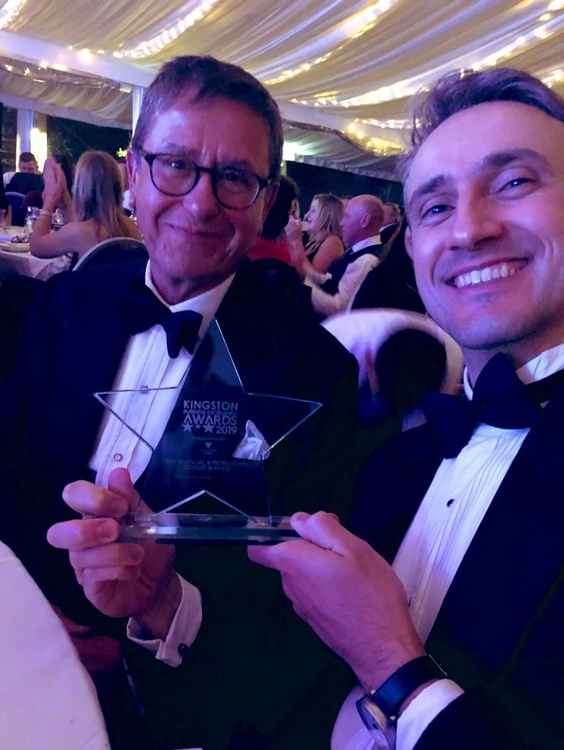 Amyr at the Kingston Business Awards with Holland Hahn & Wills partner Chris Hirsch (Image: Holland Hahn & Wills)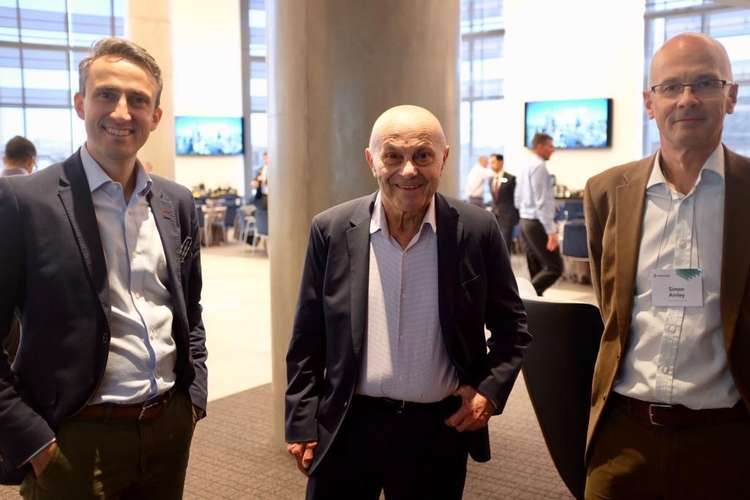 Amyr pictured with with Nobel laureate Eugene Fama (centre) and fellow financial planner Simon Ainley (right) (Image: Holland Hahn & Wills)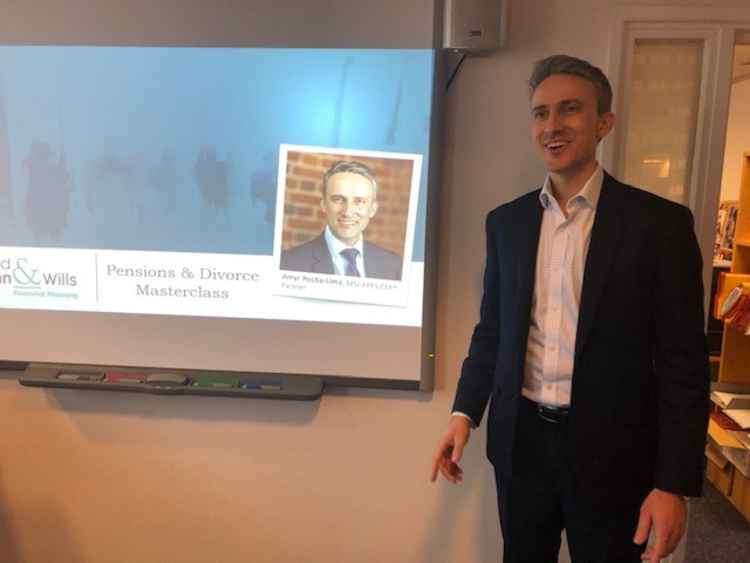 Amyr running a Pensions & Divorces masterclass (Image: Holland Hahn & Wills)
This week as part of our regular UP CLOSE WITH in Kingston feature, we caught up with Amyr Rocha-Lima, founder and host of the podcast Inside Kingston.
The father-of-two set up the podcast in April 2019 and has interviewed 100 business owners, entrepreneurs and community leaders from across Kingston upon Thames.
By day, Amyr is a partner at Kingston financial planners Holland Hahn & Wills, sponsors of Kingston Nub News.
He has become a leading figure in his industry, as the chair of the CISI Financial Planning Forum and being voted one of the Top 35 Next Generation advisers in 2020.
Amyr brought Inside Kingston to a close this autumn but all 100 episodes are available to listen to for free on Spotify, Apple and other podcasting sites.
Nub News: Hi Amyr. Our first question is, why did you decide to start a podcast about Kingston?
Amyr: "Most people acknowledge that networking – that is, creating a fabric of personal contacts to provide support, feedback, insight, and resources – is an essential activity for small business owners.
"So it was with this in mind, having become a partner at Holland Hahn & Wills in 2019, that I launched the Inside Kingston™ Podcast.
"The idea was to create a show that would allow me to connect with the business community here in Kingston, telling the stories of successful business owners, experienced professionals, entrepreneurs and community leaders based here in the region.
"The aim of the show has always been about highlighting these people, their businesses, and what they're doing in the community – bringing my listeners an awareness about what they do and why they do it.
What have you learned from doing the podcast?
"One, put your ideas on the table. This idea was shared several times throughout the past two years of the show.
"In essence, our goal as small business owners should be to find a way that feels easy for us to share our message with others.
"This could be a blog, podcast, videos, live social events in the area, or anything else. And, it's never been easier to do so. You can write on a free blog platform like Medium, record videos on your phone and publish them on YouTube, post image-driven messages on Instagram… basically, there are no excuses!
"By putting your ideas on the table, you will not only start creating an awareness about your business in our community, but other people will also see what you're all about and no doubt will want to help too.
"Two, make contact with people you admire. Social media makes it easy for you to contact other local business owners and/or professionals you admire.
"Most of my guests and interviews came from me reaching out to people I thought would add value to my listeners. And, I can't remember many who said no.
"As a result, many of those connections have turned into business relationships and personal friendships.
"Three, consistently show up. Over the course of the last two years and 100 episodes, I only missed a couple of weeks from my regular publishing schedule.
"Sure, I had to get creative some weeks, but that's how you roll when you're doing something that's important to you. Many of my guests spoke about the importance of being consistent in running their business and marketing efforts.
"The bottom line is this: you never know what will happen, when it will happen, or who's consuming your content. So keep at it, consistently, and the results will come.
"Four, action leads to clarity, not the other way around. One of the most interesting recurring points I heard from my guests was around how they found the thing they became passionate about.
"The truth is, they didn't find it. Instead, they created it.
"In other words, through the ups-and-downs of their respective journeys, they found something that interested them, they then worked really hard to make a business or career out of it, and then they developed a passion for it as a result.
"The point being that, if you're feeling stuck, you typically can't just think your way out of a situation. You need to take some kind of small action, get feedback, and make your next move accordingly.
"It's similar to confidence: you don't act when you are confident; you become confident after taking action long enough to know that you've got this.
"Five - Just do it. Words along these lines were hands down the most common advice my guests shared with my listeners.
"As a personal example, when I started my podcast, I knew exactly two of my guests! I've now interviewed 100. Yet for many people, this would be a reason to stall on publishing episode one. And that's exactly how dreams are destroyed.
"The solution: take a tiny action, start before you're ready and get into building momentum."
Tell us about yourself - what's your background and how did you get into financial planning?
"I'm originally from Brazil, but due to my father's work, I've lived around the globe - spending part of my childhood in Australia and completing my education in the USA and the UK.
"I've got fond memories of spending my summers back on my family's farm, where we raise cattle and horses – and even set up an apiary.
"With regards to getting into financial planning, a friend of mine ran the coffee shop at Axa Wealth's headquarters in Bristol.
"He volunteered to hand my CV to the HR manager, as he knew I was looking to start a career and that they were hiring. I successfully completed their interview process and was placed in their IFA telephone support unit.
"I quickly progressed internally and within the first 3 months of employment I was working on what became a strong commercial relationship with Barclays Private Bank and HSBC Private Bank.
"After a few years, I was headhunted by Metlife, where I worked as a Business Development Manager in London and Buckinghamshire.
"One of my clients eventually hired me to join their financial planning team, where I became an adviser on the first day of the implementation of the Retail Distribution Review (31 December 2012).
"In November 2017, I was invited to join Holland Hahn & Wills, a financial planning practice based in Kingston upon Thames, specialising in retirement planning."
What do you enjoy most about your job with Holland Hahn & Wills?
"Our focus on retirement planning means that I get to work with people to join the dots between their money and the life they want to achieve (and maintain) throughout retirement.
"To me that's very fulfilling. At its core, retirement planning is all about enabling people to write a new chapter of their lives with dignity and independence.
"However, the cost of dignity and independence will rise throughout what could be a three-decade retirement: every year, just about everything one needs to buy will cost more.
"I really enjoy building long-term relationships with my clients to ensure their income is sufficient to maintain their dignity and independence in retirement."
You've won awards for your work - why do you think you've been singled out? What qualities make someone a good financial planner?
"Many of the services traditionally offered by financial advisers, such as insurance and investment management, are becoming commoditised.
"Financial planning, on the other hand, is not, as it requires the qualities such as empathy - which algorithms alone simply haven't got.
"A lot of people focus too much time and energy trying to "beat the stock market" or jumping in and out of funds with the hghest returns. The critical issue is that "outperformance" isn't a financial goal.
"An income we don't outlive in a three decade retirement full of dignity and independence: that's a financial goal. Meaningful legacies to our children, delivered in tax-efficient ways, are a financial goal. The ability to be of significant financial help to our children in the education of their children: surely, a financial goal.
"So, the key skill for the modern financial planner is to encourage clients to focus on their most cherished life goals – not their assets – as this provides an effective means of describing the value that we can really provide.
"After all, financial planners are primarily in the people business. We just happen to work with people's money."
New kingston Jobs Section Launched!!
Vacancies updated hourly!!
Click here: kingston jobs