UP CLOSE: Meet the tutor behind Surbiton's NumberWorks'n'Words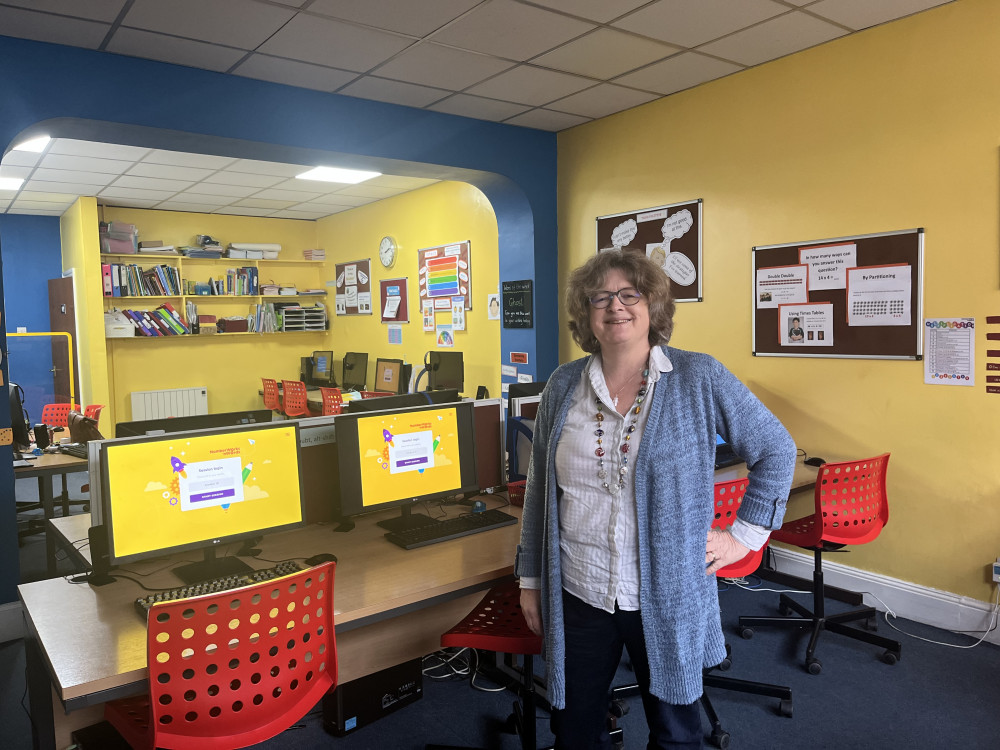 Celia in her classroom. (Photo: Emily Dalton)
NumberWorks 'n'Words is a maths and English tutoring service for 5–16-year-olds first established in 1984.
At the heart of its Surbiton branch is Celia Osbourne: an experienced primary school teacher for 23 years who joined NumberWorks 'n Words in 2005.
Celia said: "It's wonderful working with children and helping them understand things that they are struggling with."
She added: "I can't help teaching and thinking through how to help them. And thinking through why."
NumberWorks n' Words is effectively to fill the gaps of learning and offer bespoke and tailored treatment to help kids get that extra leg up.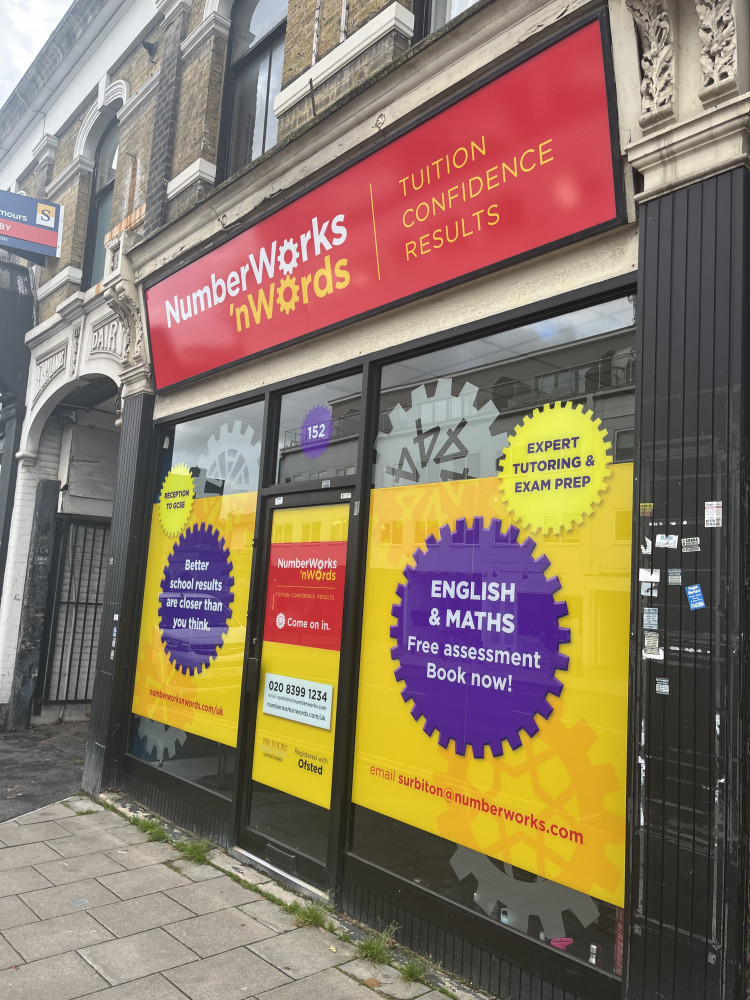 Outside NumberWorks'n'Word in Surbiton. (Photo: Emily Dalton)
How does NumberWorks'n Words work? Using an online software system, children go through English and Maths topics by answering questions in problem-solving activities.
Celia gave Nub News a demonstration, illustrating the range of topics (from algebra, fractions and backward percentages) but all with structured exercise questions. Whiteboards and laminated test questions are also on-hand for a more traditional classroom experience.
NumberWorks'nWords in-centre tuition is computer-based, using bespoke English and maths tutoring software. Traditional learning methods are also incorporated into teaching practices and cater for students of all abilities regardless of where they are at in their learning journey.
The tutoring service is an in-person after school session, for one hour a week, to help children reach their full potential.
"We work with everyone," Celia tells Nub News. "Those who are in the top set and want pushing, kids who want to stay in the top set, those who are nearly there but just need revi[sion] and those who need to go through things again."
Schools tend to chop and change topics and exercises according to the government's curriculum. "Kids learn in their own time," Celia said.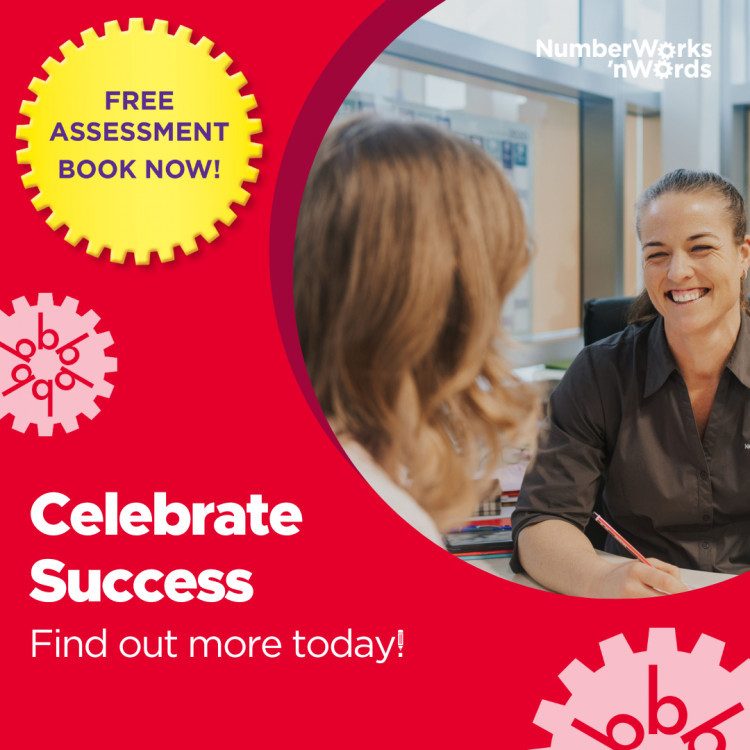 NumberWorks'n'Words offer free assessments so parents can see what level their child is working at. (Photo: Supplied)
Tutoring allows subjects to be developed and understood as well as providing greater consistency to aid a child's learning and comprehension. "What I'm very good at doing is tweaking my lessons to fit how kids [are] learning all the time," Celia said. "That's what we can do here, we can change for one child."
The software system allows teachers and parents to track the child's progress and check what still needs to be improved.
"It's more structured than a textbook," Celia said. "It has 55,000 exercises in [the system] so it helps children see the link."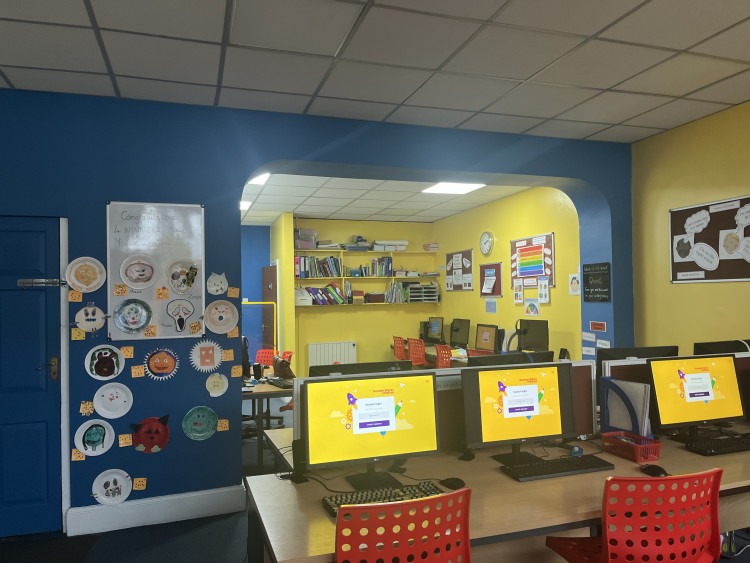 NumberWorks classroom with pumpkin masks on the wall. (Photo: Emily Dalton)
NumberWorks 'n Words wants students to not only be spending more time on learning outside school, but to ensure that they are digesting what is being taught to them.
"It's a small group. They are not doing group work; they are all doing their own thing. But it is more individually tailored to them," Celia said. The tutor ratio is more one to three students, rather than one to 30.
Classes are between five-17 students, but with other hand-picked tutors on-hand. Often these are sixth form or university students, those who remember being in secondary school and can relate to them.
"It allows them to see it's not school," Celia said. "The kids want to be here."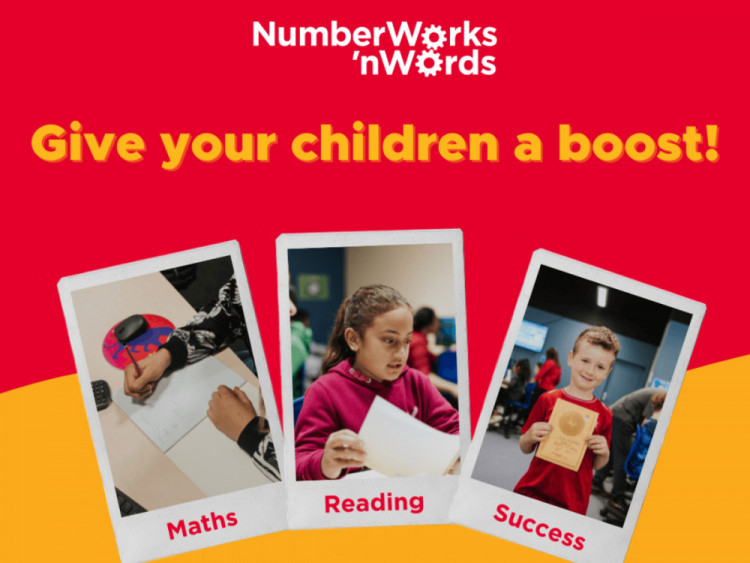 NumberWorks can tailor tutoring specifically to your child. (Photo: Supplied)
The secret ingredient to NumberWorks 'n Words success lies in a blend of a holistic teaching approach and interactive sessions.
Every now and then, Celia will do a creative activity, something different from learning. She showed me pumpkin masks the children made on the wall.
Talking through each one, she points out that a child may really struggle with English and Maths, but a beautifully designed pumpkin pie can illustrate they are "really bright". Or, a scattered piece of art could indicate the child struggles to focus.
Celia said: "I like to think about the way their mind's work...I love the comments they come out with- it's not boring.
"They're all individuals."
To find out more about NumberWorks 'n Words, click here.
New kingston Jobs Section Launched!!
Vacancies updated hourly!!
Click here: kingston jobs