One of Kingston's oldest residents receives COVID-19 vaccine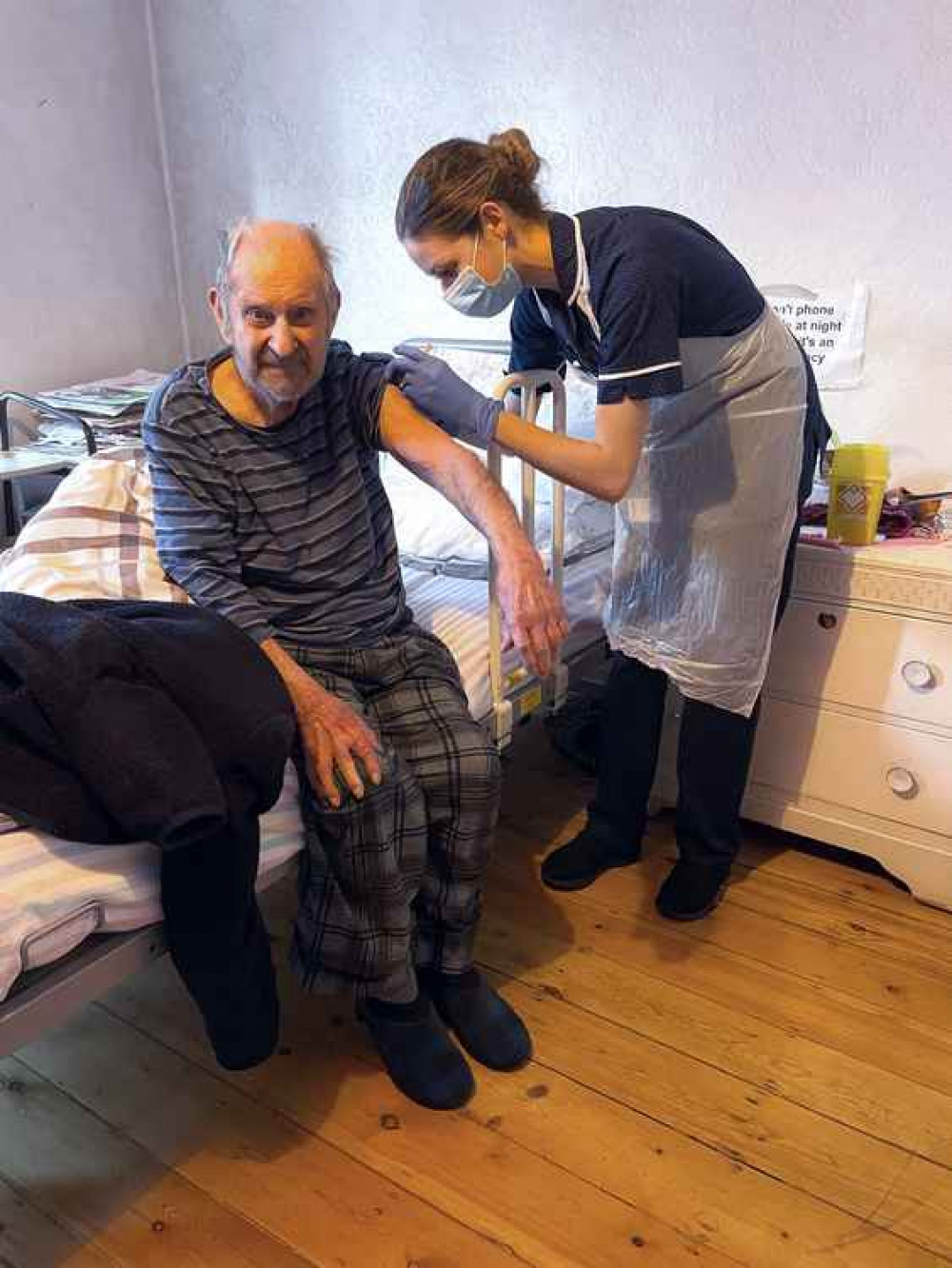 Credit: Dr Nick Merrifield on Twitter
One of Kingston's oldest residents has received the COVID-19 vaccine.
Donald Blouet, 107, was vaccinated at his home yesterday.
The 107-year-old had a valid reason not be vaccinated earlier but is now pleased to have the jab.
607 people were vaccinated at the New Malden Hub alone yesterday.
You Health Care a Surbiton based not for profit health care service Tweeted:
"Glad that Donald is happy to be vaccinated.Great work by everybody, including our community teams, in rolling out this invaluable vaccination programme."
It is so great to see so many people in our borough being vaccinated.
New kingston Jobs Section Launched!!
Vacancies updated hourly!!
Click here: kingston jobs