Norbiton company to hold Macmillan Community Coffee Morning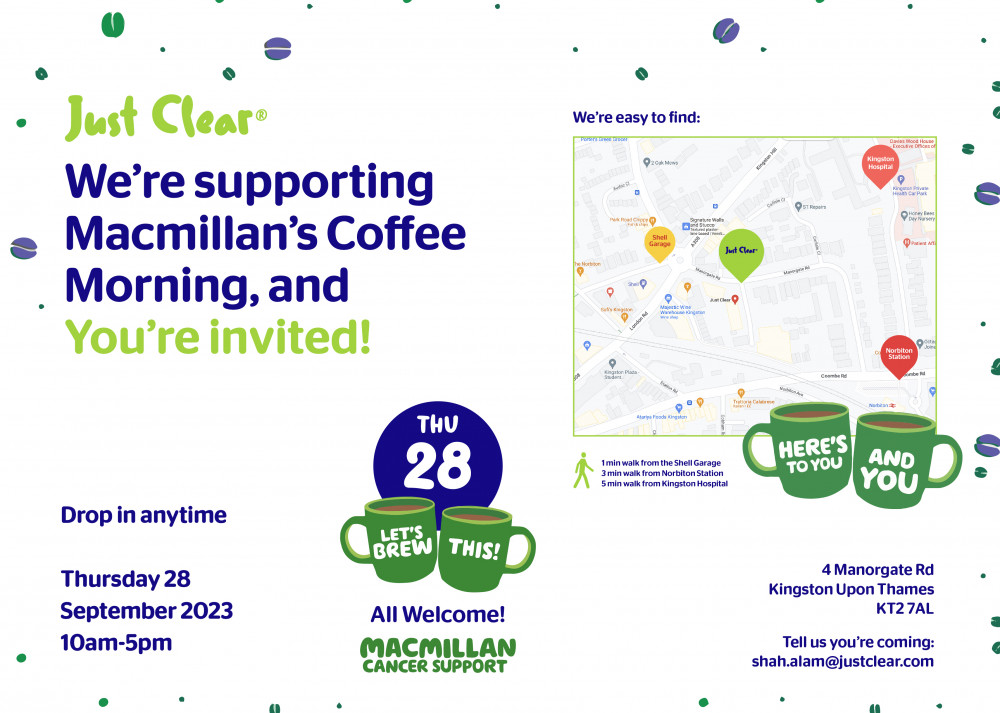 Just Clear clearance company holding Macmillan Coffee Morning. (Photo: Just Clear)
A Norbiton clearance company is hosting a Community Coffee Morning in aid of Macmillan Cancer Support on Thursday 28 September.
Held at Just Clear, on Manor Road, Cake, coffee and delicious treats will be offered around while neighbours and the Kingston community can chat to each other. Get ready for exciting activities and raffles with guaranteed prizes!
A spokesperson said: "We want to really invite the neighbourhood to do something great while getting to know one another."
The coffee morning is supported by the Sir William Rous Unit, the cancer ward at Kingston Hospital. Both officials from the unit and the Macmillan Information Support will be attending the fundraiser.
"We are also honouring the cancer nurses from the hospital with a private gesture of appreciation," the spokesperson added. "We are hopeful that this event will bring various sections of the Kingston community together with a view that this will pave the way for future initiatives."
The event will be held at Just Clear HQ, 4 Manorgate Road, Kingston Upon Thames, KT2 7AL. it will run from 10 to 5 and promises to be a fun day for all.
New kingston Jobs Section Launched!!
Vacancies updated hourly!!
Click here: kingston jobs