Kingston University recognised as one of most wildlife-friendly universities in the United Kingdom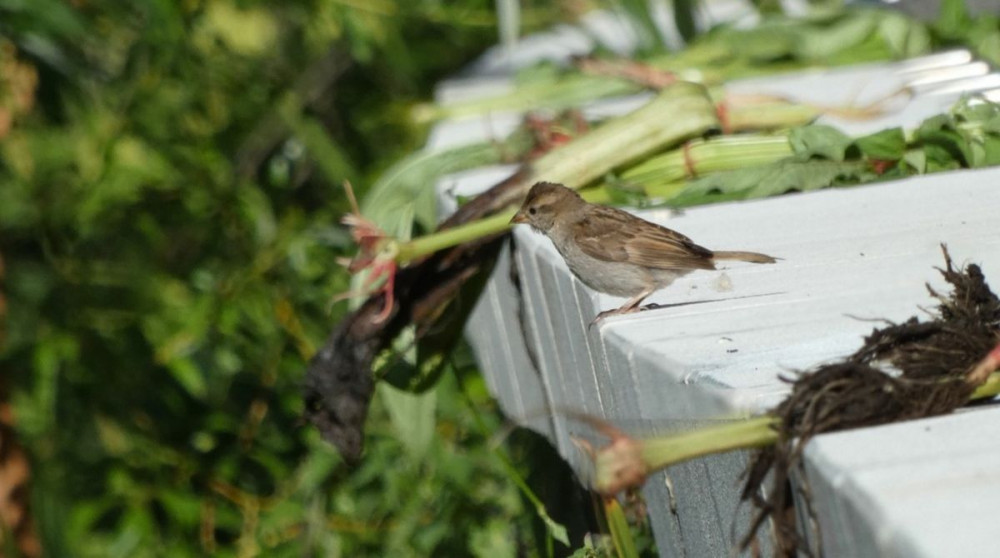 A new study has rated Kingston University among the top institutions in the country for its efforts to conserve and protect wildlife (Credit: Kingston University)
A new study has rated Kingston University among the top institutions in the country for its efforts to conserve and protect wildlife.
The University has been actively managing its biodiversity since 2005 across its campuses and sites, which are rich in wildlife habitats. It provides a wide range of opportunities for staff, students and community volunteers to work together to deliver projects that enhance biodiversity, including invasive species management, river pollution monitoring and pollinator project work.
Biodiversity and landscape manager Sivi Sivanesan said the findings of the study – for which the University was one of only three London universities to be ranked in the top tier – demonstrated the University's commitment to biodiversity and sustainability.
She said: "Universities are often hubs of wildlife, and we are really proud of the work we do across the institution to protect and manage these habitats.
"Improving green spaces across our sites for wildlife also brings benefits for students and staff and their enthusiasm for supporting this work is fantastic to see. It's also really important that the work universities do, and the impact this work can have on biodiversity, is recognised more broadly to encourage everyone across the sector to do as much as they can for nature."
As well as working on managing the university's habitats, one of the upcoming schemes Ms Sivanesan is working to establish across its sites is the UK Pollinator Monitoring Scheme (PoMS), using Flower Insect Timed Counts (FIT-Counts) to collect new data on pollinator species and habitat quality around the University. "This work is part of a wide range of projects we are undertaking to improve our habitats including, trying to reduce light pollution levels across our campuses that can negatively impact nocturnal species," she added.
The University has a comprehensive Biodiversity Action Plan which includes managing habitats by removing invasive species as well as helping to protect the Hogsmill River, which runs through the Knights Park campus. Alongside the plan, a number of partnerships have been established across the region with organisations such as the South East Rivers Trust and Citizen Zoo. The University has also been recognised with a gold award for being a hedgehog-friendly campus.
The study, conducted by Ark Wildlife, has put Kingston in the platinum tier of UK universities for protecting wildlife. A number of factors were measured to determine this ranking, they include policies for protecting wildlife, partnerships with local wildlife causes, biodiversity activities on offer and whether a wildlife survey had been conducted in the last two years.
By meeting all four of these requirements, Kingston is one of 41 UK universities out of 122 that submitted data for the study to be recognised in the top tier.
Sean McMenemy of Ark Wildlife praised the biodiversity work universities do around their campuses.
He said: "It's clear that some universities are taking wildlife conservation extremely seriously, they're really in tune with the local environment, providing invaluable habitats to animals in the area.
"Importantly, the most wildlife-friendly universities are actively encouraging students to become involved. This will breed greater awareness of conservation methods and just how vital wildlife is to the UK. Hopefully, it'll also instill a lifelong love of animals and the environment in their graduates."
The full findings carried out by Ark Wildlife can be viewed here.