Kingston Liberal Synagogue and RBKares unite to keep locals warm this winter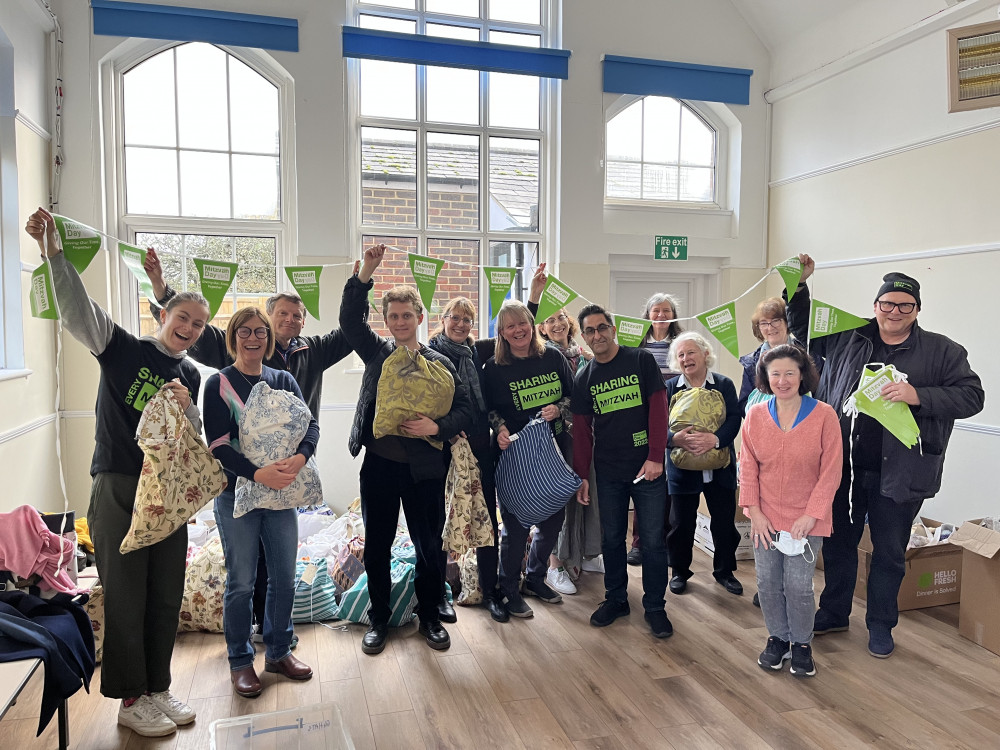 Members of Kingston Liberal Synagogue (KLS) have packed over 150 "Warmer in Winter" bags to help local residents keep warm this winter, as part of a joint project undertaken with Kingston charity RBKares.
Volunteers from the Kingston-based charity, which works with the borough's most vulnerable groups, have spent the last few weeks alongside members of KLS knitting and crocheting scarfs, blankets and hats, as well as making special tote bags repurposed from pillow cases.
The hand-crafted items have been included in the winter warmer bags alongside hot water bottles, socks, gloves, torches, tea bags and soups which have been sourced from a grant by the Kingston Charitable Foundation and funds raised by Surbiton High School.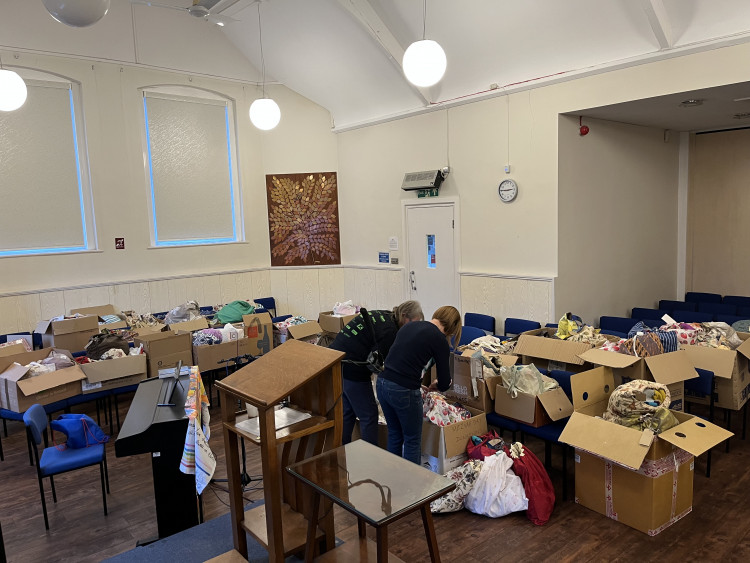 KLS members packing some of the 150 winter warmer bags which will be sent on to those in need during the winter months.
The initiative formed part of 'Mitzvah Day' - a Jewish-led day of social action in which over 40,000 people around the world come together to give their time, not money, to make a difference to the community.
Students of KLS's Saturday morning school, Beiteinu (which means "our house" in Hebrew) also prepared notes of greetings and pictures to include in the bags to add a personal touch.
Kate Kenyon of RBKares said: "Seeing so many people come together with a common aim of helping others is inspiring and a pleasure to witness."
Andrew Mendelson, the KLS coordinator of the project added: "It was great to see our community come together so enthusiastically and want to work with RBKares on this project."