Kingston jobs of the week: Fantastic roles on offer at Coombe Hill Manor's recruitment day this Friday, Kingston's award-winning care home
Looking for a job in Kingston? You've come to the right place.
There are plenty of great opportunities in our town and you can find them all in our jobs page in the top navigation bar of our site.
This week's featured jobs are courtesy of our sponsors, award-winning care home Signature at Coombe Hill Manor who will be hosting a recruitment day, this Friday – October 7th between 1pm – 8pm.
The home in north Kingston has an excellent reputation for providing the best care to its residents.
Staff also feel incredibly looked-after and many stay with the company for years.
One employee told Nub News her job at the home is "the most rewarding and heart-warming position I have every held."
The recruitment day will provide a fascinating insight into the rewarding nature a job in care can provide, whilst also posing as an opportunity to meet the team at Coombe Hill and have a first look at the beautiful grounds that make up the care home.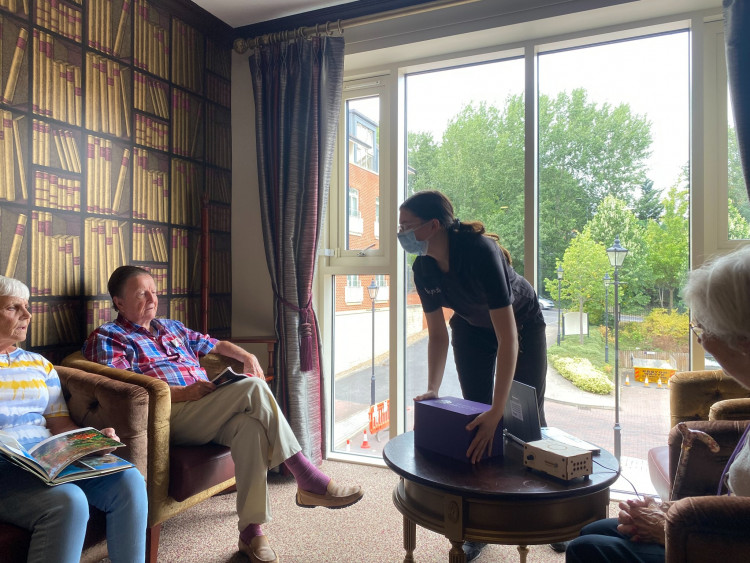 Looking for a rewarding role in care? Siganture at Coombe Hill Manor could be exactly the role you are looking for!
With interviews set to be held on the day, those in attendance could find themselves walking away with a job offer!
Carers are predominately what the care home are on the lookout for, and the range of benefits and job specifications can be found below:
Care supervisor
Care supervisors will be responsible for supporting and guiding a small team of care assistants, organising the team and leading by example. They will help develop and nurture their teams progress through regular supervisions, one to ones and annual performance reviews.
Responsibilities will also include monitoring and reviewing residents care plans, ensuring they are adhered to by all team members as well as ensuring residents' daily progress is recorded and reported accurately.
Benefits include:
Up to £14.00 per hour
Alternate weekends required
Bank/Part time/Full time/ Night shifts available
Up to 30 days, starting at 25 plus 8 days holiday depending on length of services
'Blue Light' Discount scheme eligibility
Workplace pension with matching contributions
Refer A Friend Incentive £50 voucher and up to £1,000 cash bonus
Staff recognition scheme – Purple Heart Award
Ongoing career training and development
Occupational Health Support and award-winning Employee Assistance Programme
Plus cycle to work scheme, study support, free meals on shift and more
Care assistant
Care assistants bring their compassion and uniqueness to the role and can expect varied, interesting and rewarding, days.
The job involves:
Assisting residents with washing, dressing, eating, drinking and getting around
Helping them make their apartments feel like home
Enjoying their favourite activities with them, like bingo, shopping and live music
Developing strong relationships with the individuals they work with, and their families
Being respectful of residents' choices, dignity and independence, always
Pay: Up to £11.25 per hour
Catering roles will also be promoted on Friday's recruitment day as well as those in Bank Housekeeping.
The full list of vacancies at Signature at Coombe Hill Manor can be accessed here.
Attendees are reminded to bring a copy of their CV, photographic ID and a bank statement/utility bill for proof of address.
Looking for more jobs in Kingston upon Thames? Check out our jobs page for the latest opportunities. You can also advertise on our site for just £75 plus VAT.