Kingston jobs: 10 full and part-time positions to apply for right now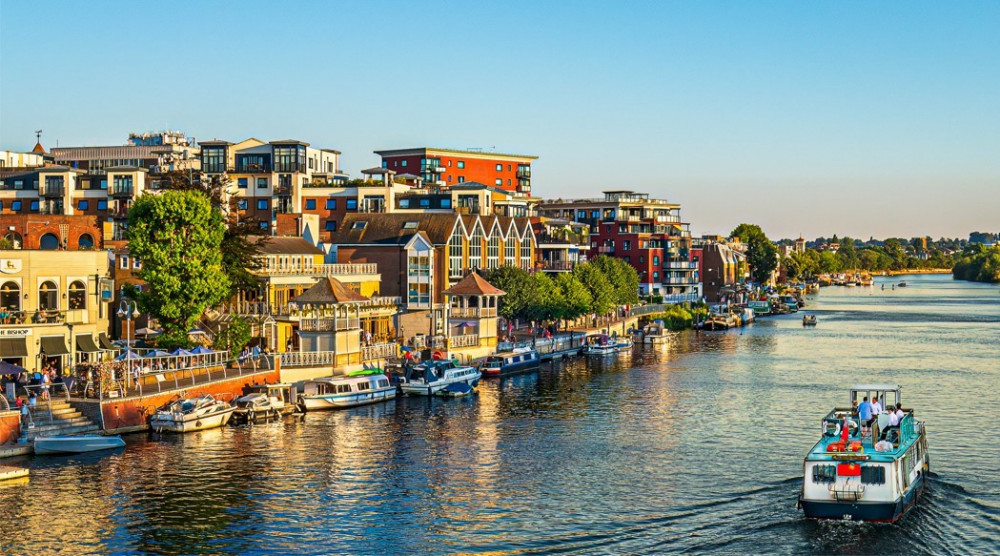 Check out Nub News' selection of vacancies that need filling across Kingston currently, and remember, you can view all opportunities and add your own via our dedicated Kingston jobs page at the top of your screen!
Clinical Services Manager at Signature at Coombe Hill Manor
Signature at Coombe Hill Manor is an award-winning care home in Kingston upon Thames offering unrivalled residential and dementia care, and is currently advertising a fantastic opportunity to join the team as a Clinal Services Manager.
Day-to-day, you'll run the Care element within the home, delivering a high-quality service that supports residents to live safe and fulfilled lives.
You'll make sure staffing rotas are drawn up efficiently and cost-effectively, so the right people are deployed daily to meet the care needs of residents. You'll help develop group-wide strategies and systems to ensure front-line care is as good as it can be, and you'll manage the agreed Care Services budget.
For a detailed job description and application form, visit the link HERE
Care Assistant at Signature at Coombe Hill Manor
Your days as a Care Assistant will be varied, interesting and rewarding, from general care right through to specialist dementia care. You'll assist residents with washing, dressing, eating, drinking and getting around. You'll help them make their apartments feel like home. You'll enjoy their favourite activities with them, like bingo, shopping and live music. You'll develop strong relationships with the individuals you work with, and their families.
You'll be respectful of residents' choices, dignity and independence, always. You'll also be integral to developing residents Care Plans, which includes being aware of any specialist support needs.
Pay: £11.50 - £13.00 per hour.
For a detailed job description and the application form, click HERE
Receptionist at Signature at Coombe Hill Manor
The reception are will be your domain at Coombe Hill Manor!
You'll be in charge of cleaning and tidying the area to make the best possible impression, and make the entrance as welcoming as it can be to visitors and residents alike.
You'll be the first to welcome and greet visitors, in a professional, friendly and courteous way, making sure the visitors' book and the person's identity are checked as far as reasonably practicable, and that the contractors' log is signed by visiting workmen.
You'll also be answering the phone, redirecting calls and recording messages as required, and managing emails and faxes if needed, along with various office and admin duties such as filing, word processing, maintaining databases and photocopying for other senior staff.
For a detailed job description and the application form, click HERE
Personal Trainer at F45 Training Kingston
F45 is looking for a friendly and energetic person to join the F45 Kingston team of trainers.
The successful candidate will work between four and ten sessions per week and have some weekend and evening availability.
They will be comfortable with providing 1-1 coaching for everyone in the class and ensure a great group training experience.
For a detailed job description and the application form, click HERE
Research Development Manager at Kingston University
Kingston University is looking for an enthusiastic, capable administrator, interested in multiple facets of research and University life and strong prior experience in supporting research bids.
Interpersonal skills and ability to motivate others will be essential, as is a strong knowledge of research funding sources and programmes. Personal responsibility and integrity are a must. Strong communications abilities in all forms and media, including presentations to groups will be essential as will strong IT skills.
For a detailed job description and the application form, click HERE
Geography Teacher at Kingston Grammar School
Are you passionate about teaching Geography and enjoy extending and enriching the experience of able and enthusiastic students? Then this could be the role for you!
Kingston Grammar School is seeking an enthusiastic and well-qualified Teacher of Geography to join its well-established and successful Geography department.
The successful applicant will be able to teach up to A Level, ideally with experience of teaching Physical Geography.
For a detailed job description and the application form, click HERE
Customer Assistant at Lidl
Kingston's brand-new Lidl is looking for enthusiastic individuals to join their ever-expanding team.
As a Customer Assistant at Lidl, no shift is the same and you get out what you put in.
Starting at 5am some days to set up the store bakery for the day or finishing at 11pm on others to close the store and ensure the store is ready for another day of customers, you'll keep moving and keep business booming.
Every day is different, so you won't just be working deliveries or working on the till; you'll be doing all of it and more.
For a detailed job description and the application form, click HERE
General Manager at The Spring Grove
The Spring Grove has been at the heart of the community in Kingston since 1896, having undergone a major refurbishment in 2015.
Just a short walk from both Kingston and Surbiton stations, customers range from young families to university students to charismatic locals.
Premium quality beers, wines and the occasional cocktail are served with a kitchen producing menus that reflect the best of British, changing seasonally and using locally sourced produce wherever possible.
The staple Kingston pub is now looking for a positive and experienced General Manager to lead our team and make this pub their own!
For a detailed job description and the application form, click HERE
Shop Supervisor at Greggs
Supervisors at Greggs work closely with the manager and shop team, ensuring customers always enjoy a great visit. Responsibilities include managing the shop when the senior manager is not around as a second in command.
Experience in a supervisory role in a similar customer focused retail environment is required.
For a full job description and the application form, click HERE
Customer Service Personal Banker at Natwest Kingston
As the first point of contact in the Natwest Kingston branch, customers will be at the very heart of the successful candidate's role.
They will be committed to providing outstanding service in every interaction and will work with high levels of accuracy as they provide each customer with a seamless and positive experience.
Day-to-day duties will include:
Having proactive conversations, understanding the needs of our customers and helping them with their banking needs
Completing general banking requests such as payments, balance enquires and transfers
Helping customers to understand the different ways they can bank with us and the range of services we can offer
For a full job description and the application form, click HERE