Kingston Hospital's new paediatric garden officially opened by Dancing on Ice and CCBC star Kimberly Wyatt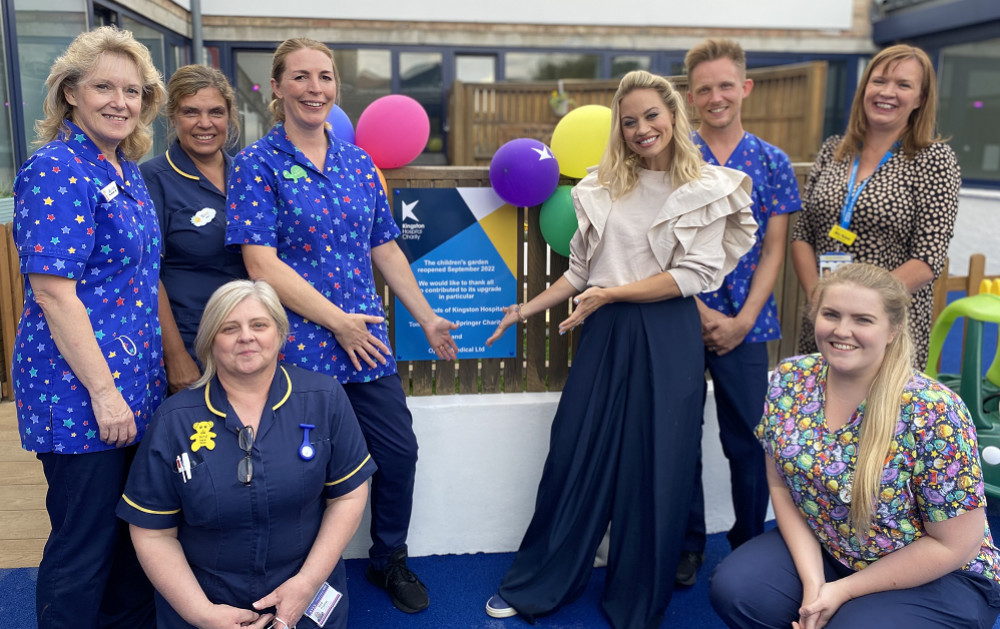 Patients, families, and staff at Kingston Hospital were joined by special guest Kimberly Wyatt, star of CBBC series Almost Never and ITV's Dancing on Ice, to celebrate the official opening of a new paediatric garden this afternoon, made possible thanks to charity funding.
The garden has been transformed to provide a bright and accessible outdoor space for young patients receiving treatment at the hospital.
The garden's renovations were funded by Kingston Hospital Charity, thanks to the generosity of their donors and fundraisers, and with support from The Friends of Kingston Hospital, Tom and Sheila Springer Charity, and Optima Medical Ltd.
Kimberly Wyatt joined Kingston Hospital's Chief Nurse, Nic Kane, to cut the ribbon and to officially declare the garden open.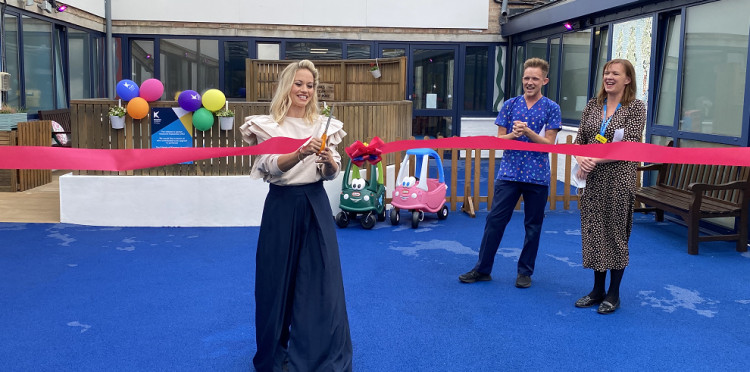 The former Pussycat Dolls member, Kimberly Wyatt, offically opens the new paediatric garden at Kingston Hospital.
Julie Morris, Play Specialist on Kingston Hospital's paediatric ward, said: "The newly renovated garden will make a real difference to the children, young people and families who come to Sunshine ward. It has given us a fantastic new space for play and relaxation. Thank you to everyone who has helped to make this project possible – we are so grateful for your support."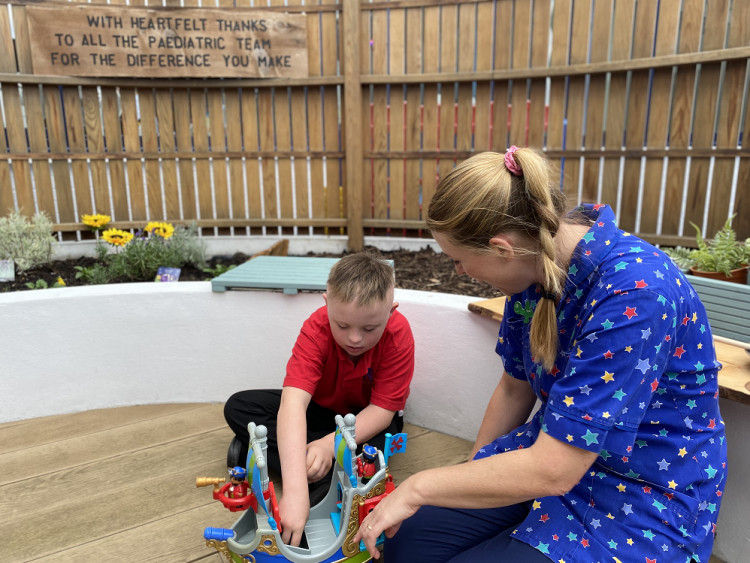 The outdoor space will be utilised by young patients receiving treatment at Kingston Hospital.
Kingston Hospital Charity supports Kingston Hospital by raising funds required to create patient centred spaces designed to deliver the best care possible, acquire medical equipment to improve diagnosis and treatment, provide services and comforts to ease the burden on patients and their families, fund high-quality clinical research and support the health and wellbeing of Kingston Hospital's staff.
To learn more regarding the charity's work, visit their website here.