Kingston: Further 20mph roads approved as part of borough-wide rollout
By Charlotte Lillywhite - Local Democracy Reporter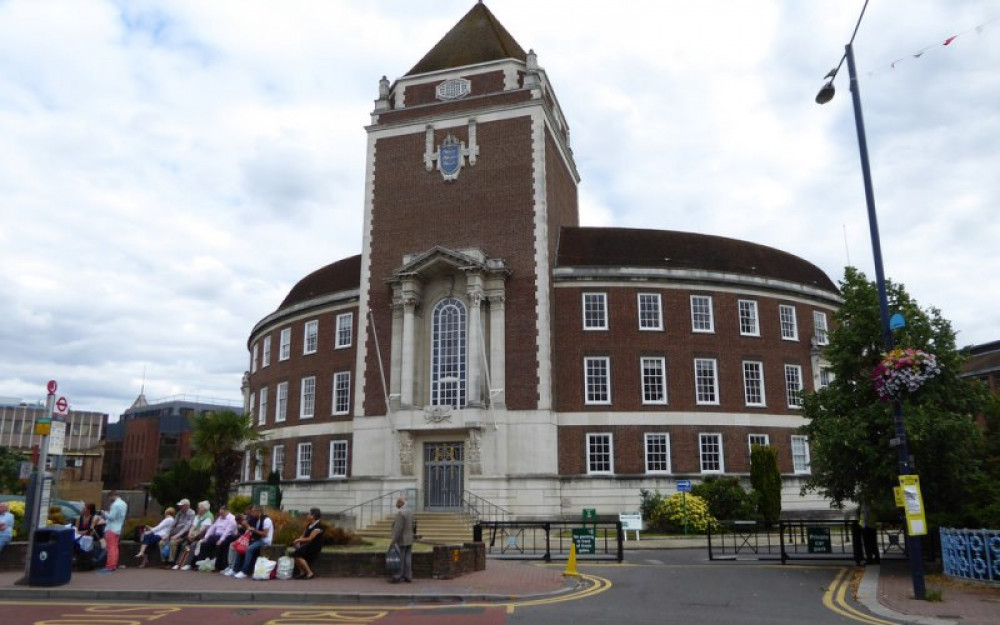 A South London council will turn more roads into 20mph zones as part of a rollout that has slashed speed limits across the borough. Conservative councillor Jamal Chohan said cars had flipped over on a regular basis on the roads.
The Kingston and North Kingston neighbourhood committee voted to restrict roads in the area that are still 30mph and controlled by the council to 20mph on Thursday, February 2. The committee approved a neighbourhood-wide 20mph scheme in November 2021, but since ward boundaries changed at the local elections in May 2022 some roads in the neighbourhood still had a 30mph speed limit.
The change means Cambridge Road, Kingston Road, Coombe Lane West, Coombe Road (New Malden), Kingston Hill and Kingston Vale will be restricted to 20mph.
The council's south of the borough and New and Old Malden neighbourhood committees approved similar plans for their areas in January.
But Conservative councillor Rowena Bass raised concerns the move is not "very democratic" at the meeting. She said: "Coombe Hill ward was originally in Malden and Coombe neighbourhood before the last elections and this item came to the neighbourhood then and the residents weren't in favour of the scheme so we decided not to do it on those roads."
She added: "It's not very fair, I think, to ask at one neighbourhood what residents think and then not do it and then it's moved into another neighbourhood and then you do it anyway or you ask the question again till you get the answer you want."
Lib Dem councillor Olly Wehring said the New and Old Malden neighbourhood committee voted to turn its remaining 30mph roads into 20mph zones last week, and there will be a consultation on the latest changes through the traffic management order process.
Lib Dem councillor Noel Hadjimichael said: "We are looking at a consistent and proven strategy which also aligns well with our neighbouring neighbourhoods." He added the authority's consultation processes are "incredibly robust and solid".
Councillor Chohan said: "We know those roads really well and we know that on a weekly, monthly basis, there's cars flipping over and terrible incidents but setting aside my kind of emotive views on 20mph, I also enjoy driving from time to time.
"With these roads, in order to make an unemotional decision, do we have any datasets to say bringing down the speed limit to 20mph it will lower pollution, it will decrease accidents or conversely will it increase traffic because cars are taking longer to get where they want to? Will it for example have the consequence of other 30mph roads increase people in a rush speeding down those roads?"
Younes Hamade, senior project engineer, said: "Comparing between the average speed when it was 30 it was 34, and between when it is 20 the average speed becomes 25 you are reducing speed by seven or eight mph and that will save lives." He added: "The overall benefit of reducing the average speed among the roads will benefit a lot of road users."
A council report says: "Any new 20mph speed limits will contribute to the improvement of the health and safety of people who live, work or do business in the borough through the encouragement of healthy and sustainable modes and the ambition to make streets more liveable, thus encouraging active travel.
"Lower speed limits have been shown to smooth traffic flow, reducing the number and severity of accidents and it is hoped they will reduce the amount of pollution in the air from inefficient acceleration and braking."
It adds: "Subject to the approval by the committee, a TMO process will be carried out for these roads. This is anticipated to be processed early March 2023. Subject to no objections received during the publication of the draft TMO, it is expected for the scheme to be implemented in May 2023."