How a Kingston care home resident inspired the nation's favourite bear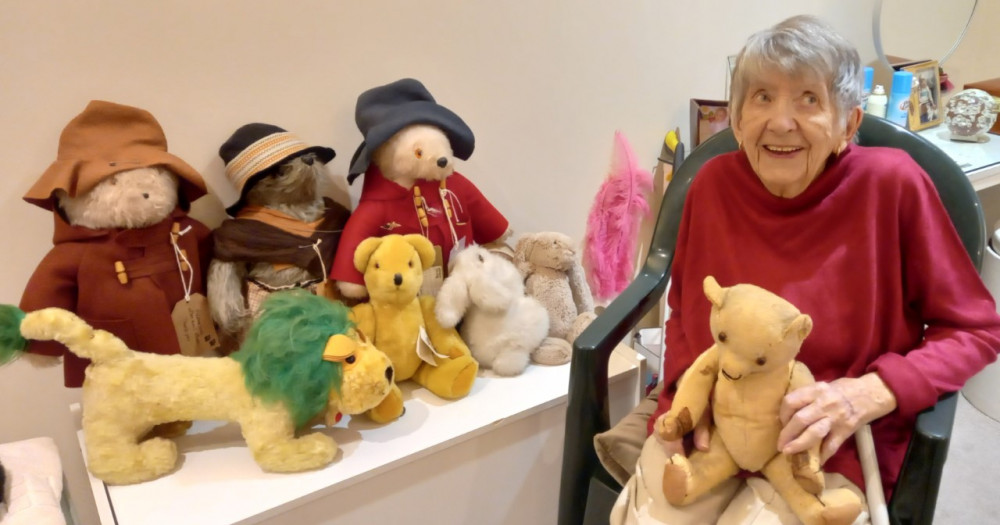 Brenda Johnson, who was married to Paddington author Michael Bond for 31 years, helped inspire one of the most popular stories of all: Paddington Bear
Running from January 30 to February 5, yesterday concluded the 2023 National Storytelling Week which celebrated the power of sharing stories and the opportunity they present to step into someone else's shoes and feel empathy, relax, escape, and help to develop literacy skills.
The annual event is celebrated in schools, museums, and spoken venues as well as various other organisations including Kingston's award-winning care home, Signature at Coombe Hill Manor.
A special resident shared her story during the week-long celebration where her love of bears inspired one of the most popular stories of all: Paddington Bear.
Brenda Johnson was married to Paddington author Michael Bond for 31 years after meeting at the BBC, Coombe Hill's Client Liaison Manager, Jane Knight, tells the tale below:
"Bee Bee Bond has fond memories of her father who was a master tailor as well as violinist. He taught her to be curious about life and reading and one of her passions was for bears. She vividly remembers a story about the King visiting America where he shot a black bear, a mother bear and the cub was captured.
"From that day forward she became very interested and knowledgable as she read everything she could about bears. In her room at Coombe Hill she has all of the Paddington bears including the prototype and she has her childhood bear with her as well.
"Bee Bee wanted to be a librarian from the age of nine. She applied to the BBC for a position and was successful, and there she met her husband Michael who was a sound engineer. Michael had always wanted to fly a Spitfire and he applied to the RAF but sadly failed as he was colour blind. He joined the Army instead and made good progress.
"However, Bee Bee said he always born to be a writer and her passion for bears inspired him as he did not know much about them beforehand. He dedicated the sixth Paddington book to Bee Bee: 'This one is for Brenda, Paddington's most understanding critic'.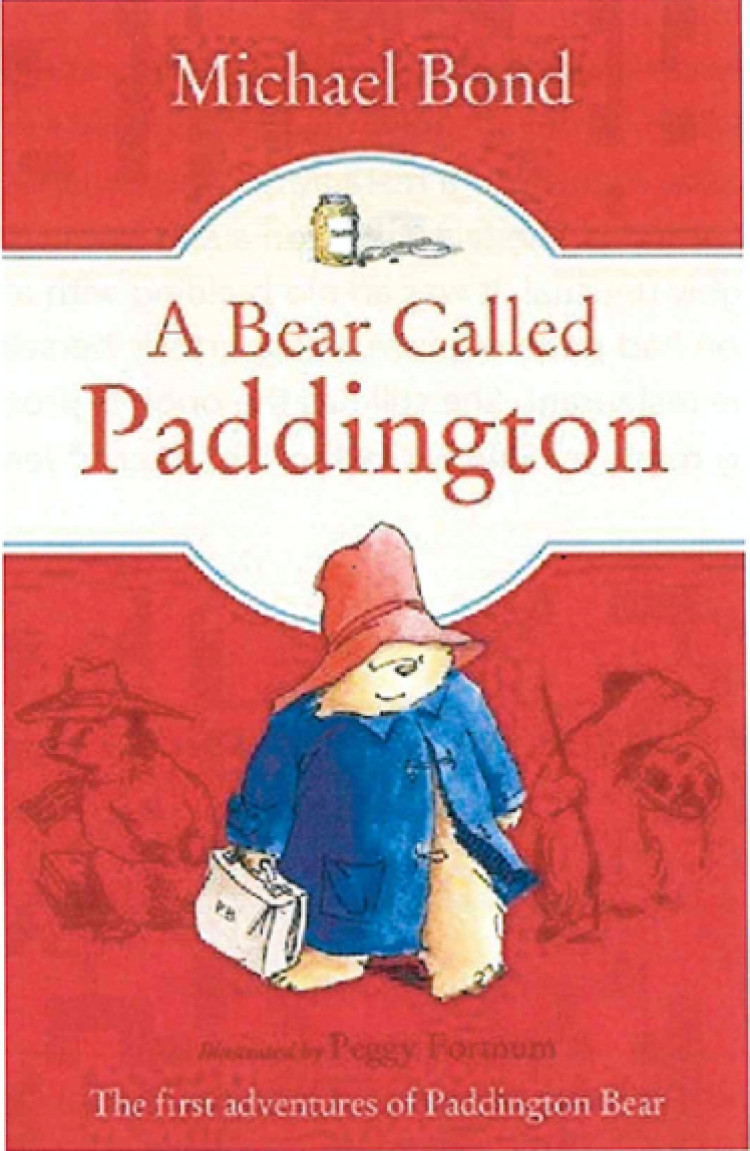 Coombe Hill Manor resident Brenda Johnson helped inspire the world-famous Paddington Bear series.
"He was very particular about the detail and would go to Bee Bee for advice but also researched everything to the ninth degree, he had to get things right. He also had a phenomenal memory, for instance if taking a new route when others were map reading he would be able to remember the way back instantly. He wrote 11 books in all about Paddington, arguably the nations favourite bear.
"When the late Queen in her Platinum Jubilee year made a film with Paddington, it touched the nation's hearts. Bee Bee remembers that The Queen was always very fond of the theatre and used to love putting on plays so she was a natural, she was so funny - it was dreamy she said.
"When Bee Bee's daughter Karen went on TV to talk about her parents and Paddington, Bee Bee was bursting with pride - although she did say she would have loved to be interviewed as well! Nothing pleased her more.
"Paddington changed their lives and Bee Bee had the opportunity to live a very privileged life. She was able to travel the world, flew Concorde twice and was allowed in the cockpit the second time.
"Bee Bee also loved cooking and she and Michael met a couple who worked for a Frenchman and were trained as chef and front of house; they were well-versed in French cuisine and Michael loved all things French, although he never spoke the language.
"Michael and Bee Bee put up the money for a restaurant which was called 'Paddington's Table', Bee Bee was extremely proud of the fact it won a start from Egon Ronay in their first year, which was highly unusual. It was an old building with a niche in the wall, so naturally Paddington had pride of place.
"Being an artist herself, Bee Bee painted the sign outside the restaurant and still has the original prototype for the Paddington soft toy made by Shirley Clarkson (mother of Jeremy!) who became a great friend."
Since the first publication, the Paddington books have sold more than thirty-five million copies worldwide and have been translated into over forty different languages, including Latin.
Paddington Bear was adapted into a TV series in the 1970s whilst an animated feature film made in 2014, called, simply, Paddington, became one of the most successful British box office hits.
Paddington 2, which was released in 2017, received two Bafta nominations including best British film.
Brenda, or 'Bee Bee' as her fellow residents and carers call her, lives at Kingston's Coombe Hill Manor. Despite being virtually blind due to macular degeneration, she is a passionate dancer and regularly takes part in dancing activities organised by the care home.
For more information on Signature at Coombe Hill Manor, including vacancies and information on accommodation and facilities, visit its website HERE.