Kingston: Cyclists in Richmond Park exempt from 20mph speed limit, police admit, raising questions about previous prosecutions
By Ellie Brown - Local Democracy Reporter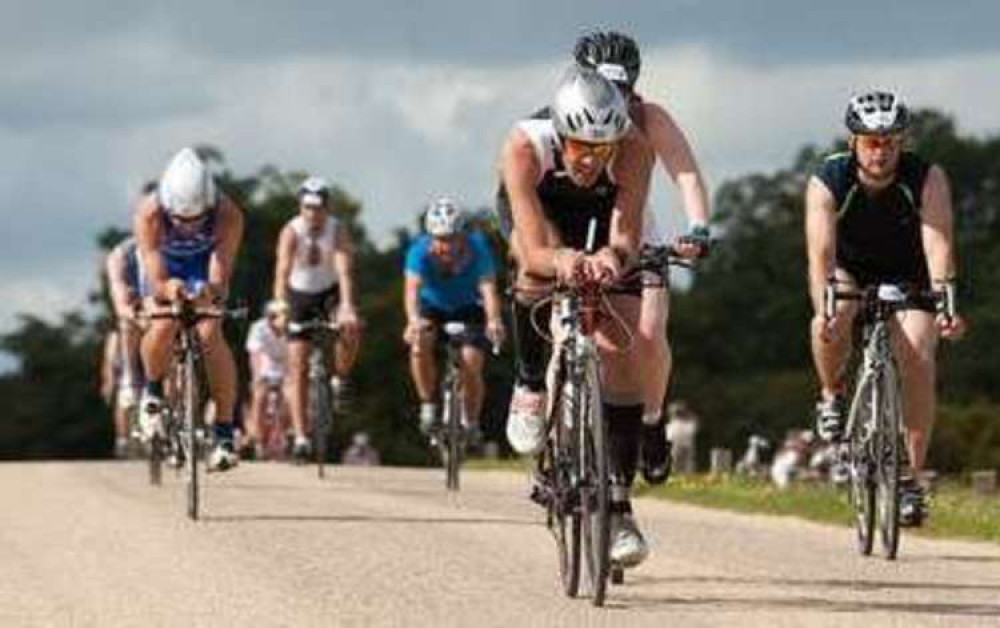 Cyclists in Richmond Park, where the speed limit is 20mph for cars (Image: London Duathlon)
Cyclists are exempt from the 20mph speed limit in Richmond Park, police have confirmed, following pressure from cycling campaigners to clarify the rules.
The news comes after a letter from the Royal Parks stated that the current speed limit only applies to motor vehicles but also stressed it was the role of the police to apply them.
The statement that the 20mph limit does not apply to cyclists emerged in response to an enquiry from a campaigner who uses the Twitter name 'The Department of Parks & Recreation.'
The Metropolitan Police have now confirmed to Nub News that they accept this view, which means officers have no right to bring prosecutions against cyclists based on speed alone.
The admission raises serious questions about how officers have treated cyclists in Richmond Park and other Royal Parks in the past.
There are records going back over many years showing the police have brought a number of speeding prosecutions against cyclists on the basis that they were going faster than 20mph.
For example, in 2015, a cyclist was fined £200 at Lavender Hill magistrates court for speeding at 38mph on Sawyers Hill in Richmond Park. He was stopped by a police officer who had been parked behind a tree with a speed gun.
Separately, in the past the Metropolitan Police have made a series of categoric statements that cyclists are 'of course' covered by the 20mph limit. The police press office now accepts this is not correct.
As a result, it would appear that legal action taken by the police against cyclists in the past may have been unlawful.
It would appear they now have a right to have these convictions overturned and, potentially, some compensation, given they will have suffered damage to their reputation, along with significant cost and inconvenience.
Back in March 2015, a 42-year-old pleaded guilty to a charge of breaking the 20mph limit while on his bike. Magistrates fined him £65 plus a £20 surcharge and he was also ordered to pay prosecution costs of £65.
And in 2013 a 16-year-old cyclist doing 37mph on Sawyers Hill was prosecuted for speeding. He was given a conditional discharge, as well as being ordered to pay a victim surcharge of £15 and a costs order for £85.
These cases were publicised after going to court but there may well be many others.
A Royal Parks spokesperson said: "There is no speed limit for cycling on Britain's roads as cyclists are not required to have a speedometer.
"It is the same in the Royal Parks, although we do ask that cyclists observe the motor vehicle speed limit for the park, the road or path in question. This varies from 5mph to 20mph."
Nub News asked the Metropolitan Police about this and their press office confirmed that this Royal Parks statement was definitive.
But, they said, officers would still take action if cyclists are behaving dangerously.
They told Nub News: "We expect all road users to act responsibly to ensure Richmond Park is a safe place for everybody.
"Officers carry out regular patrols and will take action against those seen to be driving or riding in an irresponsible manner which intentionally or recklessly puts public safety at risk."
The Met's press office refused to answer a series of questions related to past prosecutions and fines of cyclists.
They also refused to say how many there have been, or to say whether it would be contacting those involved to alert them to the fact they may have been prosecuted unlawfully.