Kingston community breakfast seeking to support local businesses and residents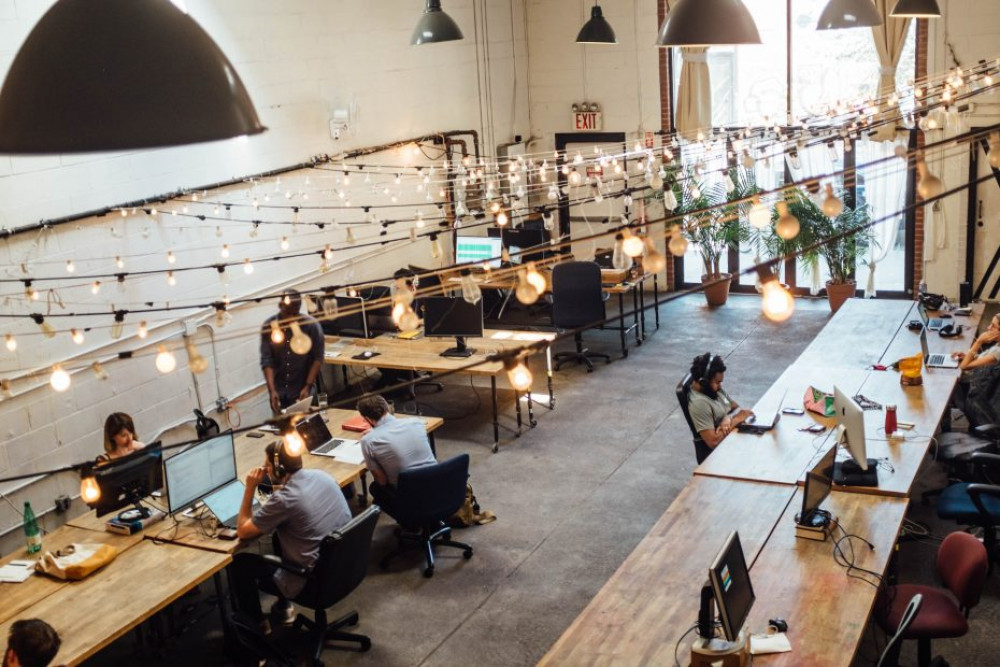 A community breakfast will be held at Kingston's Guild Hall on Tuesday morning (August 2nd) in a bid to connect the borough and explore how people working closer to home can play their part in growing Kingston's economy.
Titled, 'Coworking to rebuild this city', the event will explore how an alternative way of working can bring communities together, support local businesses, help people cut their commutes, save money and create better work/life balances.
Coworking refers to a way of working where people from different companies, backgrounds and perspectives choose to work from a shared space.
As well as helping save costs in office rent and utility bills, coworking spaces act as community builders, where people naturally form friendships and working relationships by sharing challenges and successes together.
There is a growing sense that this way of working could play a crucial part in helping unlock local economies, as if people are able to work from a shared space closer to home, they are more likely to spend money with local businesses, in their own communities.
Gareth Jones, CEO of coworking and small business support company, Town Square Spaces, will be leading Tuesday's breakfast workshop.
Speaking to Kingston Nub News, Gareth said: "Coworking is so much more than a desk to work from. We've seen across the country that when people share space, they start to share other things too - problems and challenges, solutions and successes - incredible and unexpected things can happen when people work together.
"Community has traditionally been about having things in common, usually it's a hobby or interest, or sometimes just your postcode - having something that connects people opens the door to collaboration and brings us together. With fuel and home energy costs adding to the increasing cost of living, communities across the country are starting to look for ways to solve the challenges they face.
"We believe that coworking can play a big part in that, and that's why we are holding this breakfast event, to get people working together on how we tackle these issues. I'd encourage anyone living or working in the local area, and who is interested in having their say in trying to solve local challenges, to come along and help us make a difference."
Cllr John Sweeney, Portfolio Holder for Business at Kingston Council said: "The council is working alongside partners like Town Square to boost Kingston's economic recovery. In the coming months we will be working with Town Square and Creative Youth to open the Riverside in the basement of the John Lewis building - a new affordable workspace for local businesses and a creative performance hub for young people.
"Over the next 10 years, the space will enable the creation of at least 500 new jobs across the local economy, by supporting the activities and growth of local businesses."
The breakfast event will take place at the Queen Anne Suite in the Kingston Guild Hall from 9.30am till 11am.
For more information, visit londoncoworkingassembly.com or call 02921 111 252