Affordable solar power is coming to Kingston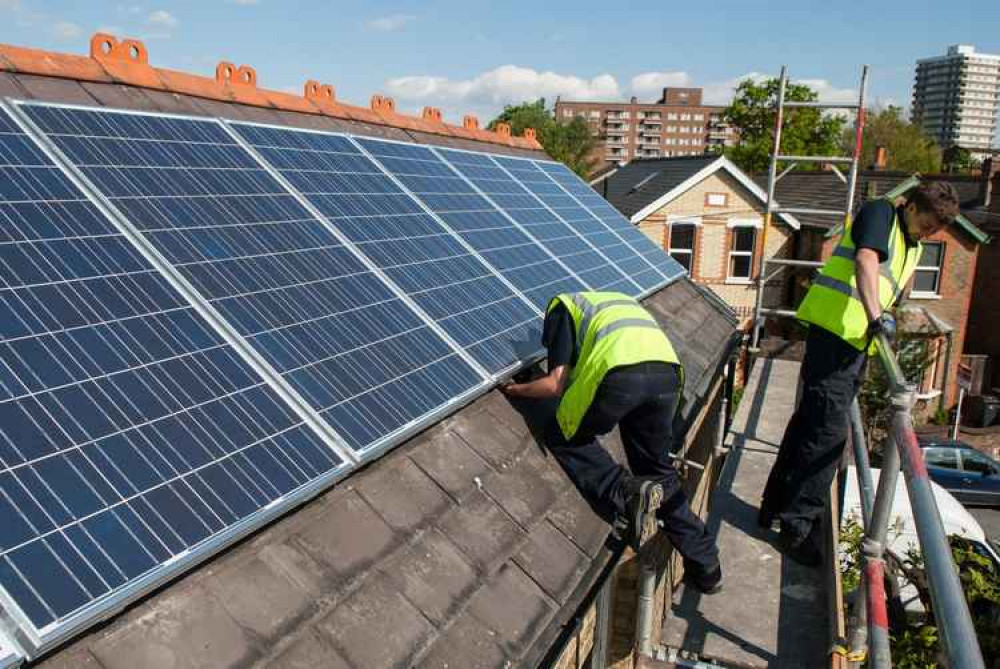 Solar panels being installed on a roof (Credit: @RBKingston on Twitter)
Kingston Council have partnered with Solar Together, a group-buying programme that enables Londoners to install solar panels on their homes at an affordable price.
The scheme supports the Mayor's plans to make London a zero carbon city and will offer local residents an environmentally-friendly way to save on energy bills.
Households and small businesses across Kingston can register their interest in having high quality solar photovoltaic panels (PV) on their roofs to generate electricity.
Once registered, residents will receive advice and recommendations depending on their house type and individual roof specifications.
With the support of the Council, Solar Together will buy solar panels at a competitive price on behalf of Kingston residents and carefully oversee their installation by a certified technician.
There is also the opportunity for solar panelled households to sign up for battery storage, which will help them capture energy while it's being generated to use later.
This carbon-friendly scheme has operated across the UK for over 3 years and is now in its fourth phase, with around 1000 homes having already had solar panels successfully installed.
These solar panels will help Kingston residents to generate clean electricity and reduce their carbon footprint.
Households on this scheme have saved almost 50,000 tonnes of lifetime carbon emissions between them so far.
Registration for the Solar Together scheme is now open to those considering switching to renewable energy! Find out more information and register for free
HERE