Lee O'Leary felt they didn't deserve to win as they exited the FA Trophy
---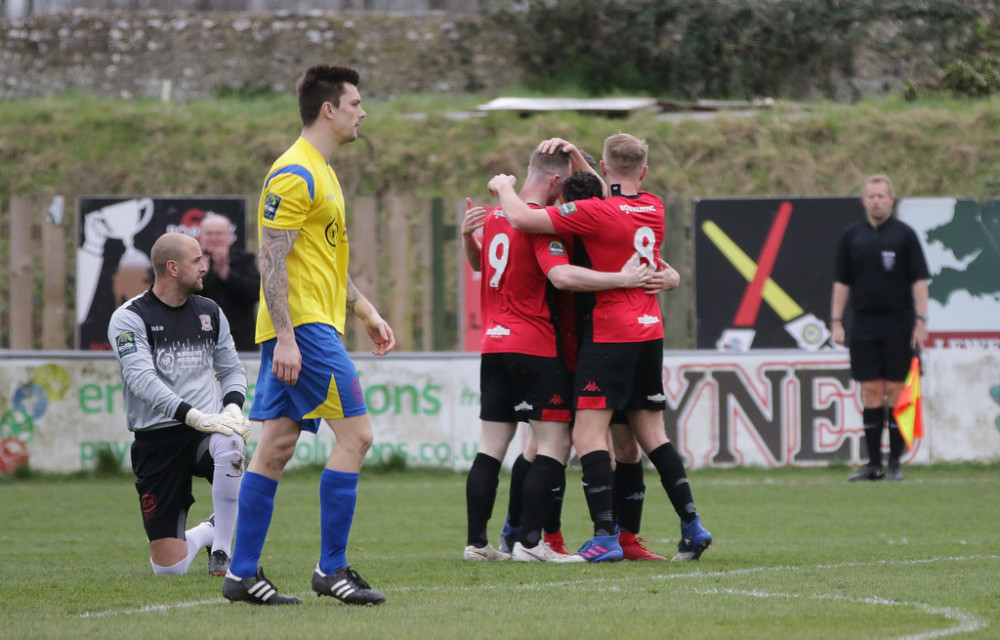 "I would rather have gone through, but it would have papered over the cracks." Lee O'Leary. Photo: James Boyes.
Lee O'Leary said he didn't think his Kingstonian team played well enough to deserve to go through after crashing out of the FA Trophy on penalties against Wingate and Finchley.
Kingstonian drew yet again after normal time ended 2-2, despite missing a late penalty to win the game before missing their first two spot kicks in the shoot-out and eventually losing 4-2.
O'Leary said that despite drawing the game he was not disappointed at not going through as his team had not performed well enough to justify progression to the next round.
Speaking to club media, he said: "Not only was the result disappointing, but the performance again.
"In cup competitions it does not matter how you get through and penalties are always a lottery, you can never put any blame to the lads taking them of the goalkeeper.
"But ultimately, we didn't do enough in the second half to warrant anything out of the game and that is the message that the boys have just got. They have had a dressing down.
"When you perform in the first half, I thought we changed shape relatively well, we just needed to be more positive and get more people in the final third asking more questions, which we haven't been of late.
"We went in at half-time relatively pleased, although their goal was really poor on our behalf, the second 45 was nowhere near good enough.
"We didn't come out, we didn't do all the things that we did well in the first half, we kept playing backwards and were not positive enough.
"We didn't show enough character, we didn't show enough quality and that resulted in us losing the game of football and deservedly I thought.
"I think we got the penalty in the 88th minute and I would rather have gone through, but it would have papered over the cracks."
O'Leary looked to change shape in the game to try and find a solution to the team's slow start to the season.
He said: "We haven't created enough chances while we have been with the back three and we have put a little too much stress on our back line to defend well for 90 minutes by not taking the game away from the opposition.
"There were games that we left like we had had control but just not converted or not created and we felt this was an opportunity to prepare for Wednesday night's game without Tobi [Ogundega] who was suspended.
"I felt like it worked for 45 minutes as we had more final third entries, more territory, played with a little bit more quality, and had more bodies in front on the ball."