Lee O'Leary felt Kingstonian produced their most complete performance of the season to beat Folkestone Invicta
---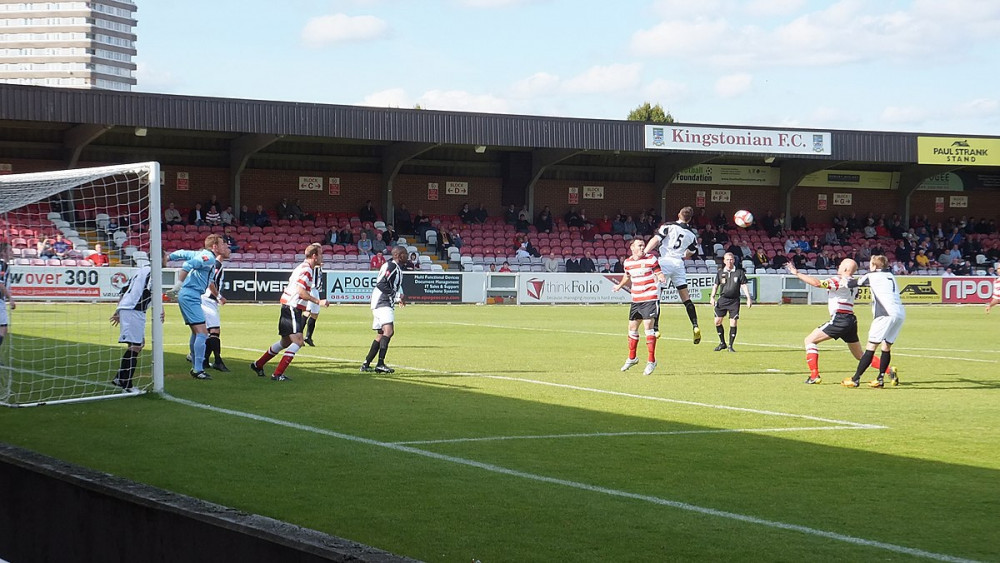 "From one to 15 I thought the attitude was great" - Lee O'Leary. Photo: Adrian Brown.
Lee O'Leary thought that Kingstonian produced their most complete performance of the season in their 2-0 win over Folkestone Invicta.
Kingstonian recorded their third win of the season courtesy of a Corey Parchment free-kick and Kieron Cadogan scoring the second late on.
O'Leary said that in recent weeks his side haven't been up to the task but performed well throughout the 90 minutes against Folkestone.
Speaking to club media, he said: "Brilliant result and a performance to match, I would probably say that is the most complete 90-minute performance we have had all season.
"Like I said to the boys in there, we are a new group of players but it is no excuse because we haven't been good enough in recent matches but I thought today they were excellent.
"From one to 15 I thought the attitude was great and there was just a feeling today that we brought in and it made a big difference to our energy and I thought the boys deserved their three points.
"In the back four I thought Strangey [Jack Strange] and Dwight [Pascal] were excellent alongside Corey [Parchment] and Michael Abnett.
"We were playing against a front line today who earn more than our whole budget, they have extreme quality.
"That is the biggest credit I can give the boys today, that we kept the score line to zero.
"There were so many good individual performances out there that it is probably unfair to single out any one individual."
O'Leary was also pleased with the moments of individual quality which managed to decide the game in the Ks' favour.
He said: "I was really pleased for Issy [Isaiah Jones] as he got injured in the third game into the season and he has worked so hard to get himself back fit and he deserved that today because his attitude has been great.
"He came on and slotted straight in there and won a tackle, got onto the second ball and put a lovely cross in for Kieron [Cadogan].
"And the first goal, blimey. I will enjoy watching that back, that is for sure, because the quality of that free-kick was unbelievable.
"All the draws that we had earlier in the season when I felt that we deserved more than we got, it was just pleasing that we played against a really good side with a potent strike force and got the three points."