Iconic pop-up theatre to provide boost to Kingston's cultural scene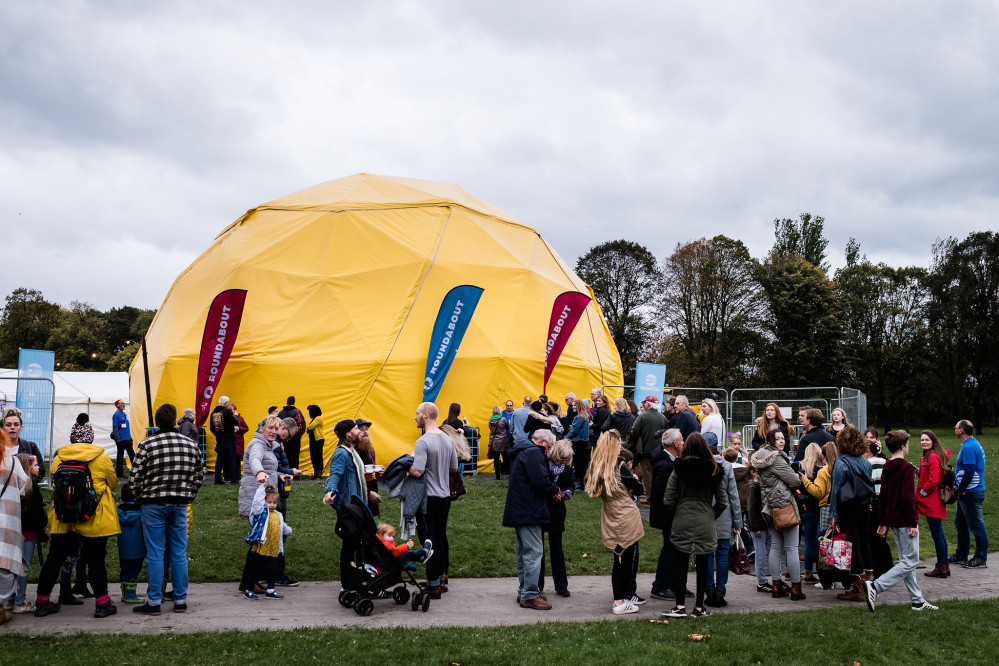 One of the most iconic venues of the Edinburgh Festival is due to arrive in Kingston this summer with an exciting programme of three brand new plays, including a family show, with more to be announced.
Roundabout, the award-winning portable pop-up venue from acclaimed touring theatre company Paines Plough, was set up with the prime objective of supporting new plays, ensuring all have a venue to bring their works to life.
Launched in 2014 by Lucy Osborne and Emma Chapman in collaboration with Charcoalblue and Howard Eaton, the tourable 168-seater auditorium flat packs into a lorry and pops up all over the country. It has become a regular at the Edinburgh Fringe Festival sitting in the Summerhall Courtyard and continues to host jam-packed programmes.
Roundabout will touch down in Memorial Gardens for a two week run of shows from 11 July and will feature world premieres of three new plays by some of the UK's most exciting upcoming playwrights: The Ultimate Pickle by Laura Lindow, Half-Empty Glasses by Dipo Baruwa- Etti and A Sudden Violent Burst of Rain by Sami Ibrahim.
Kingston has a proud history of supporting the arts and a strong cultural and community heritage. Organised as a new creative venture between the Rose Theatre and Paines Plough, and supported by Kingston Council, Roundabout is an exciting addition to the borough's theatre offering, aimed to boost the local economy.
The Rose's Artistic Director, Chris Haydon said: "The Rose plays an essential role in the creative lives of the people of Kingston and its surrounding areas, and we want to reach ever deeper into the hearts of the communities we serve.
"Paines Plough are an internationally renowned company and our partnership with them presents an exciting opportunity to entertain and delight audiences of all ages in the welcoming and lively neighbourhood. 2022 will be a fantastic summer of culture in the town."
The choice of location for Roundabout's stay in Kingston was made to reflect the themes that will be addressed within the programme. Memorial Gardens is a place dedicated to remembering the human cost of war and the sacrifice of fallen heroes will be acknowledged throughout.
A Sudden Violent Burst of Rain will tell the story of a mother and daughter attempting to navigate a hostile immigration system and will offer the opportunity to tell contemporary stories of the impact of conflict on families and individuals.
Leader of Kingston Council, Cllr Andreas Kirsch added: "I'm hugely excited that families across our borough and beyond will be able to experience Roundabout's pop-up theatre this summer. It will provide a unique space in the heart of the town for community events and performances, as well as theatre skills workshops for schools, groups and local artists."
Tickets are now on sale on the Rose Theatre website, the core artistic programme will comprise the three new UK plays with more information on each available here.