Kingston REVIEW: Leopards at the Rose Theatre - a thrilling night out
By Ellie Brown - Local Democracy Reporter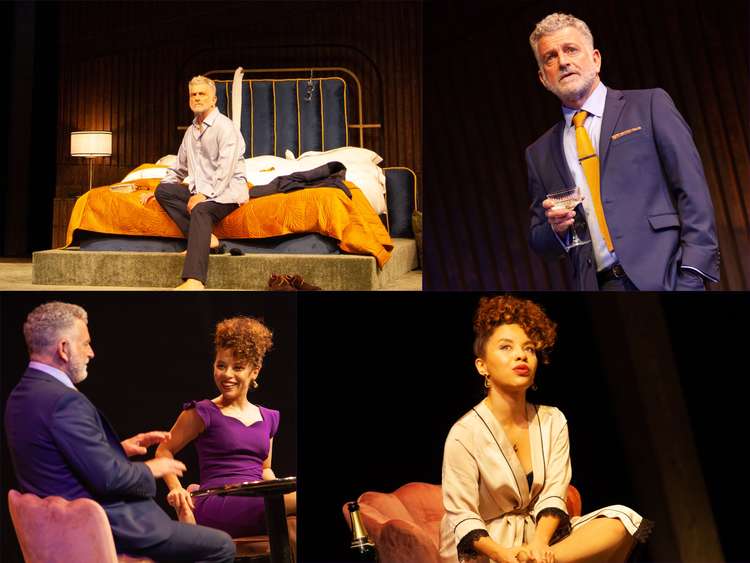 Photos from Leopards, the new show at Kingston's Rose Theatre (Images: Iona Firouzabadi)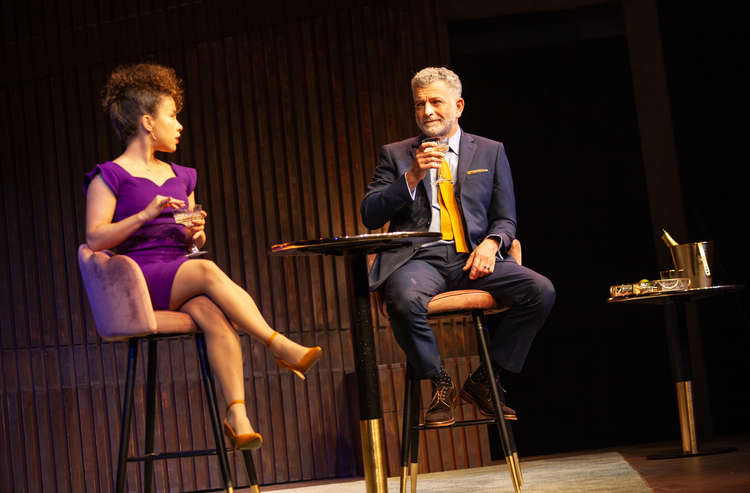 Martin Marquez and Saffron Coomber star in the production which runs until 25 September (Image: Iona Firouzabadi)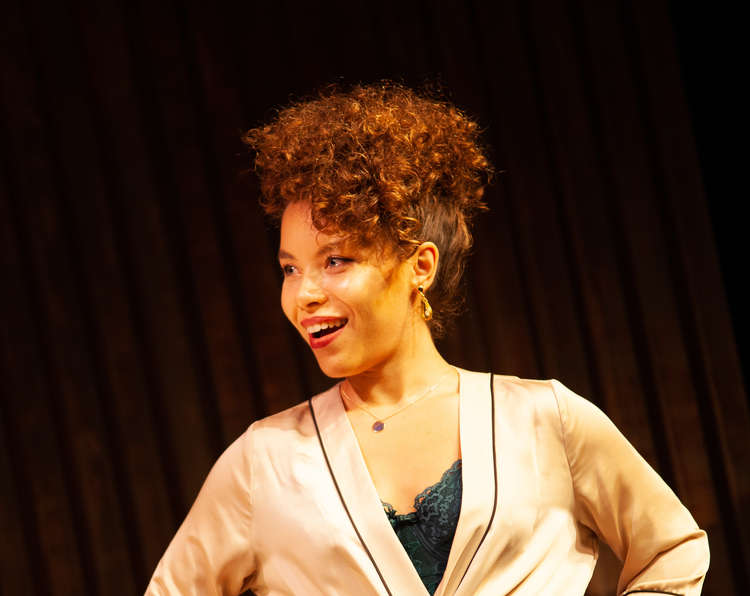 Saffron Coomber is the complex, charismatic Niala (Image: Iona Firouzabadi)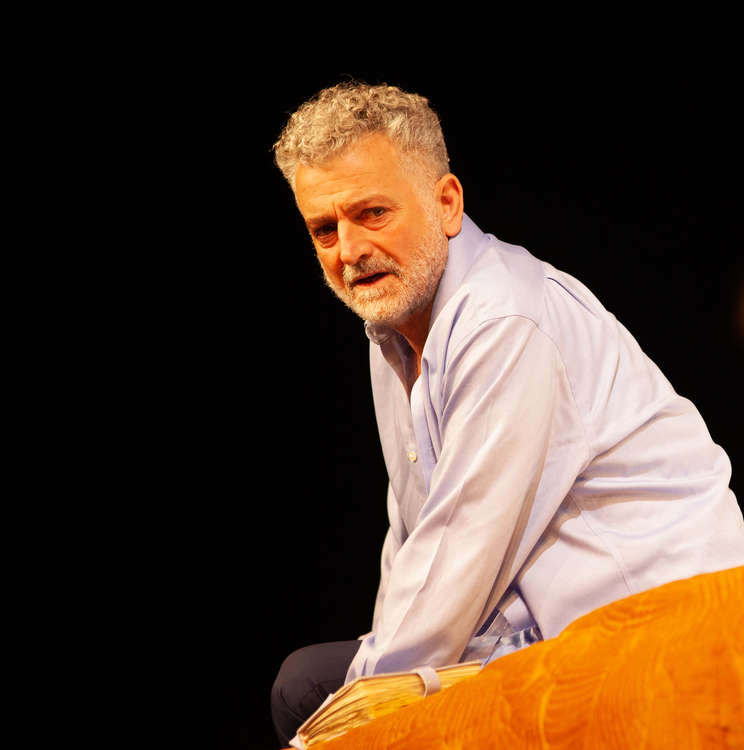 Martin Marquez is the seemingly saintly Ben (Image: Iona Firouzabadi)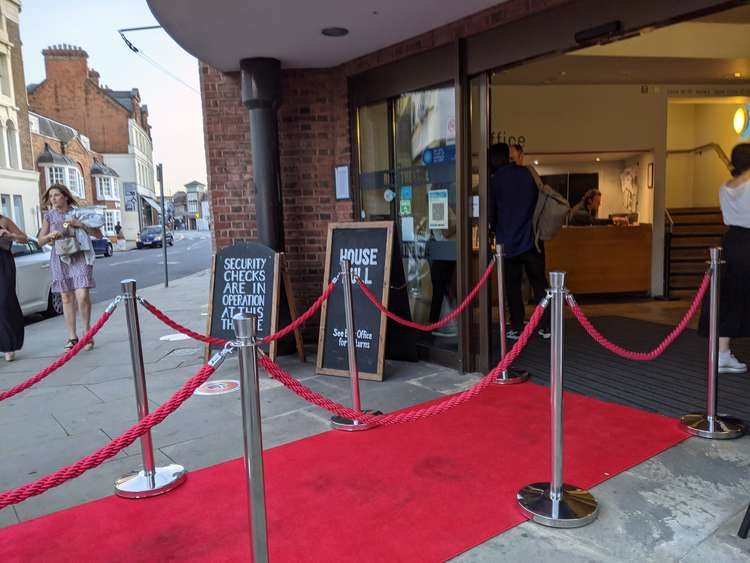 The Rose Theatre rolled out the red carpet on press night (Image: Nub News)
The Rose Theatre's new show Leopards is an enticing thriller with big ideas - a welcome return for Kingston's top theatre venue, writes Nub News editor Ellie Brown
Kingston's Rose Theatre made a bold choice to open its autumn season with an original play.
After months of lockdown, cancelled productions and heartache it would have been tempting to go for an old classic.
But as he writes in the programme for Leopards, the Rose's artistic director Christopher Haydor is determined that the Kingston venue takes creative risks and nurtures new talent.
And last night, (7 September), his risk paid off.
Leopards is a thrilling show with two excellent performances from its leads.
It's not perfect but it's entertaining and thought-provoking - two good reasons to go to the theatre in my book.
The play by rising talent Alys Metcalf is a suspenseful drama that takes place over 90 minutes with just two actors on stage.
It shows the meeting of Niala, a young mixed-race woman looking for a change of career, and Ben, the middle-aged white and male CEO of a sustainability charity.
Throughout their hotel rendezvous a literal and metaphorical storm closes in - while twists and turns keep the audience on the edge of their seats.
The play is not only an excellent story, which I won't spoil for you, but also deals with interesting themes.
'Goodness', power, freedom and sexual consent are all explored, in varying degrees of depth and not always subtly.
But the discussions are stimulating and Metcalf doesn't offer any easy answers to the questions she raises.
It's clear that Leopards will appeal to audiences who liked TV shows such as I May Destroy You and It's A Sin.
The play also has a dark humour similar to Fleabag, which its co-producers Francesca Moody productions was also involved in.
Yet it would not work without the outstanding lead performances of Martin Marquez and Saffron Coomber.
Marquez is believable as Ben, the apparent saint with a darker side, while Saffron Coomber gives an electric performance as the charismatic and complex Niala.
Christopher Haydor's direction is also strong.
Lines in the script that have no special emphasis come alive on stage and the energy between the two leads never flagged, despite the lack of interval.
I was glad to see the show had an Intimacy Co-ordinator, vital for the wellbeing of actors when they are in vulnerable scenes.
This production role has received increasing attention since the TV adaptation of Normal People came out last year.
Gareth Fry, Colin Grenfell and Lily Arnold also made valuable contributions as, respectively, the show's Lighting, Sound, and Set and Costume Designers.
Overall, I thoroughly enjoyed Leopards.
It reminded me why we go to the theatre and showed that there is no substitute for the atmosphere and energy of a live performance.
It's also fantastic that Kingston's Rose Theatre can attract such a talented cast and crew for its plays, and are willing to take risks with what they put on.
I look forward to their next show!
Leopards at the Rose Theatre runs until September 25. Book tickets HERE
Support Kingston Nub News and get a free exclusive article each week by signing up to our newsletter